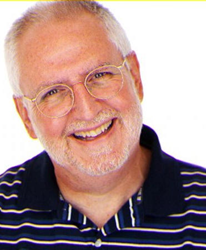 I am very excited to be joining a dynamic, growing company like EPMA.
Houston, Texas (PRWEB) October 20, 2014
Mr. Howard is coming to EPMA holding numerous awards, including the most prestigious Microsoft award, Microsoft MVP (Most Valuable Professional), where he proved to be one of the best and brightest in technical PPM communities, and experts in real-world knowledge of Microsoft products. Not only is Mr. Howard an MVP, he is also a Certified Technical Trainer (CTT), a Microsoft Specialist in both Project and Project Server, a Microsoft Certified Technology Specialist (MCTS), and has co-authored 17 books on Microsoft Project and Project Server.
As the Director of Training, Mr. Howard's extensive knowledge and experience plays a key role in his development of training strategies and programs for EPMA.
In this role, he will be responsible for identifying training needs, as well as developing and implementing comprehensive strategies and curriculum based on client specifications. He will also lead the personal development curriculum of all internal staff by setting performance metrics, evaluating productivity and helping to create short and long term career plans.
"EPMA continues to grow as the Next Generation of Project and Portfolio Management by continuously attracting the very top talent in the space. Mr. Howard shares our passion for PPM and maximizes student learning through his high-energy, highly-interactive training style," said Michael Samadi, President and CEO of EPMA. "His expertise in Microsoft Project and Project Server as well as his entertaining personality is the perfect fit for EPMA and makes him a key asset to both EPMA and our clients."
"I am very excited to be joining a dynamic, growing company like EPMA. I love working with Microsoft Project and Microsoft Project Server and am pleased I can continue to share my knowledge with the world through EPMA. Since my area of expertise is education, I eagerly anticipate the chance to provide training for our clients and to mentor our current training staff as well. As all of my students and former co-workers already know, I have a sense of humor, so I trust that my new EPMA teammates are prepared to LAUGH when they are working with me!" said Dale Howard.
About EPMA
Headquartered in Houston, Texas, EPMA is a premier Microsoft Gold Certified Project & Portfolio Management (PPM) Partner and largest dedicated PPM partner in Microsoft's South Central District which includes Arkansas, Louisiana, Oklahoma, and Texas. EPMA has extensive experience helping organizations and divisions implement, develop, integrate, host, train, and support global project and portfolio management solutions.
A leader in project portfolio management consulting, software solutions, cloud services, support and training with some of the best in house talent in the industry. Along with being the largest PPM Company in the Texas, EPMA has the largest dedicated PPM training facility in the United States and the most extensive PPM support programs in the industry providing expertise in technical, scheduling and project delivery for any organization.
EPMA is the Next Generation in Project and Portfolio Management. EPMA is built on innovation and unconventional approaches to conventional everyday challenges. From the very first meeting with EPMA, you will appreciate the honesty, genuine care, and value that we extend to you. Our approach is focused not only on providing your organization with the right programs and tools but also providing you with proper knowledge and support to use them to better your projects. EPMA's team brings experience in delivering business and process consulting services that extend beyond the technology. EPMA has stayed true to its mission of becoming a leading project and portfolio management consulting company, providing clients who range from small businesses to Global 50 organizations with all aspects of services and solutions needed to run successful PMOs and projects.
EPMA is one of the fastest growing privately held companies in the US, winner of the 2014 'Top 100 Companies in Texas to work for' and 'Houston's Best and Brightest Companies to work' awards. Whether it's our people or our clients, your success is our success.