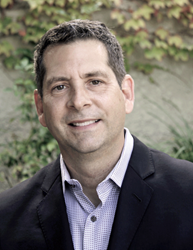 ContentBridge's relationship with Studio 100 demonstrates our ability to deliver a supply chain solution that stretches from the digital library all the way to the consumer, as well as major retailers.
Santa Monica, California (PRWEB) October 21, 2014
ContentBridge Systems, LLC (ContentBridge) is proud to announce a collaboration with Studio 100 in Europe. This collaboration enables Studio 100 to connect its extensive content library with consumers and business partners worldwide. ContentBridge recently joined "Breaking Bad," Amazon, and The Walt Disney Company as recipients of the prestigious 'Digi Award' given by the Entertainment Merchants Association (EMA) annually. ContentBridge earned the Industry Leadership Digital Award for being the first digital supply chain management software to support EMA, SMPTE IMP, Cable Labs, and UltraViolet standards. (http://entmerch.org/dmp/breaking-bad-amazon-content.html)
ContentBridge provides technologies and services that help major studios, aggregators, independent distributors, and retailers organize, transform, package, and deliver their content efficiently. Under its agreement with Studio 100, ContentBridge's office in Brussels will oversee the effort.
Studio 100 = Fantastic Content Partner
"We are fortunate to have a fantastic content partner like Studio 100 in the ContentBridge fold," says Reinart. "The relationship with Studio 100 demonstrates our ability to deliver a supply chain solution that stretches from the digital library all the way to the consumer, as well as major retailers. This relationship also establishes ContentBridge in the European market for premium content distribution. In many ways, Studio 100 has been the perfect client. They test us continually, which makes our solution stronger and better adapted to international needs with each passing day."
Providing Studio 100's Entire Digital Solution
ContentBridge is providing Studio 100 with an entire solution for managing and distributing its content globally. The work includes Studio 100 features, tv episodes, shorts, music videos, games, karaoke tracks and e-books. ContentBridge, together with Platform Purple (the Los Angeles based content app developers) will also be tapped as the asset system of record for Studio 100's soon-to-launch Wanagogo experience, which will allow kids everywhere to play games, chat, watch movies, read stories and
sing along with their friends.
ContentBridge Belgium Office To Handle Europe
Adds Manfred Van Ursel, ContentBridge Chief Engineer who also heads up CB's Belgium office, "Studio100 is a fast growing major European studio, and they immediately understood how ContentBridge can help overcome today's challenges. They have signed up for our entire ecosystem: SAAS services, Archival, On premise installation (CB Caching server) and Professional Services (Media workflow consulting, custom integrations with legacy systems etc.). This confirms my belief that ContentBridge solutions have a global appeal and integrate just as easily with studio workflows in Europe as it does in the US. We've already made our first deliveries for Studio100, we're quickly adding more Europe-oriented partners such as Ziggo to our wide selection of global parters and content destinations."
About Studio 100
Hans Bourlon and Gert Verhulst founded Studio 100 in 1996. At launch there was just one TV production and five employees. Today, the company has grown to become one of the largest independent global family entertainment companies with more than 1,000 employees (FTE) worldwide and offices in Belgium, the Netherlands, France, Germany and Australia. In 1999 Studio 100 took its first steps in the theme park business with the opening of Plopsaland Park on the Belgian coast. The company now has three venues in Belgium, one in The Netherlands and one in Germany. More than 2.7 million visitors through our gates every year, continuing to extend its business. In 2008 Studio 100 took control of EM Entertainment and became an international player as the owner of one of the largest independent catalogues of children's content, characters and classics. Through Studio 100 Media, based in Munich, they distribute TV series worldwide. In the same year Studio 100 acquired the successful Australian animation studio Flying Bark; and founded Studio 100 Animation in Paris. Since then, numerous productions and remakes of classics (Maya the Bee, Vic the Viking and Heidi have been put into production). In 2010 Studio 100 launched a cooking channel for the Benelux market and most recently we established an inhouse international film distribution business.
Studio 100 is proud of its achievements in family entertainment; we are number one in Benelux. Through its recent business developments, coupled with continued growth, Studio 100 is now positioned as a global player in the entertainment industry.
About ContentBridge Systems, LLC
ContentBridge is a leading provider of digital supply chain solutions to studios, distributors, and retailers in the media industry. As every client is unique, ContentBridge has pared its world-class software with robust professional services to deliver efficient and cost effective solutions for managing, transforming, packaging and delivering media and meta-data to any business partner anywhere in the world. ContentBridge software is available in the cloud or on-premise and is an approved 'encoding' vendor for all major digital retailers including iTunes.
For further information please visit http://www.contentbridge.tv or call 310-405-6178 x1