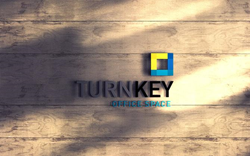 New York City, New York (PRWEB) October 14, 2014 (PRWEB) October 21, 2014
Turnkey Office Space, a leading NYC online search service for businesses in need of office space, weighed in on the recent conversation within the commercial real estate industry on the future of office development in Midtown Manhattan in the heart of New York City.
A recent article in The Real Deal titled "Big tests ahead of de Blasio" by staff reporter Adam Pincus outlines the problems New York City Mayor Bill de Blasio currently faces with future real estate development. The article cites that a significant divide has developed within the industry concerning how Mayor de Blasio should approach aging Midtown Manhattan buildings: refurbish existing structures or replace them with state-of-the-art office-space buildings.
As an advocate for environmentally-friendly building practices, Turnkey Office Space supports Mayor de Blasio in his efforts for neighborhood development of newer, greener building space, but believes all attempts should be made to refurbish older, legacy buildings.
"The commercial real estate plan for Midtown Manhattan should be handled on a case-by-case basis," explained Edward Klaynberg, Managing Partner of Turnkey Office Space. "City real estate developers should refurbish and reuse existing buildings that add character to and enhance neighborhoods. They can build newer and greener cost-efficient structures where opportunity for improvement exists."
Many commercial real estate investors fear that refurbishing New York's existing office buildings will make the city obsolete compared to international cities like London. Over the last decade, the city of London has erected several new buildings that have attracted companies around the world: the Shard, the Cheese Grater, the Walkie-Talkie and the Gherkin of London's financial district.
Klaynberg believes the decision by Mayor de Blasio will set the tone for the types of businesses that New York City's commercial real estate will attract. The building of new office space will result in rising rental rates, which will push smaller start-ups out of the city. And, should the international investors choose a different city to grow their business, it will leave New York City with Class A buildings and rental prices in a recovering U.S. economy. He believes the city should push for a mix of refurbished building and new buildings that will support a range of businesses at varying economic stages.
"We continue to see that foreign investors dominate the acquisition market and they want newly-outfitted skyscrapers," said Klaynberg. "Start-up tech companies on the other hand are challenging the office space norm. Look at Facebook for example; a successful company with a unique, single-story space. The style of buildings within a city really determines who will be occupying them."
About Turnkey Office Space:
Turnkey Office Space is a countrywide search and consulting services for companies seeking office space. They specialize in office suites, virtual offices, and co-working spaces. Turnkey can be reached via their website http://www.turnkeyofficespace.com and by phone at 1-888-282-8555.