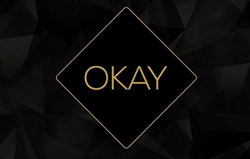 It's Okay to ask...
New York, NY (PRWEB) October 23, 2014
Introducing Okay App, the exciting new fashion app designed to help its members make those tough decisions easier when it comes to choosing outfits. Okay App is edited by Paris Imagination Ltd, a company created by a team of French fashion, web and finance professionals. The Okay App is managed in Paris and launched worldwide October 15, 2014.
Users of the Okay App choose a category and question, for example a first date, and upload a series of outfit options. The fashion collective, made up of personal followers, as well as advisors from Paris, Milano, London, Tokyo, LA and New York, can vote and comment too.
The user creates their own profile, follows other users and invites friends to get involved. It can be used it for a whole range of major fashion choices, as well as inspiration for entirely new looks. For Members who are in the changing room and can't decide which outfit to buy, or just want a feedback on what to wear to their birthday party, it's Okay to ask.
Members are never without a second opinion when it comes to choosing that dress! Download the new Okay App, and discover an entirely new way of innovatively choosing your wardrobe. Okay App will be launching in 60 countries worldwide, and is available in seven different languages.
Gerard Sillam, the CEO of Paris Imagination Ltd. said: "We have decided to accomplish right now what Mark Zuckerberg, founder of Facebook, has described in its conference at Sanford University on January 2014 as the future of the social networks by the next 5 to 10 years: a direct access to the collective intelligence which enables the users to take decisions as with Google. You can now get 20 Parisian fashion advisors voting 24/24 in minutes on your own outfits and decide accordingly anytime what to wear or to buy, regardless of the place you are located in the world. Paris Imagination invents for you."
The links for the video "Mark Zuckerberg in conversation with Stanford President John Hennessy" (please see from 1:35) and our video are:
https://www.youtube.com/watch?v=STV8X9ioMlg
https://www.youtube.com/watch?v=9tD6SVB2wg8
To sign up:
iPhone: http://goo.gl/8Zo9k8
Android: http://goo.gl/Vd628Z
Make sure to participate in New York on November 6 to the launch cocktail party with a full demo of Okay App. Please contact Colleen to participate.
A launch party will be held in Dubai & London on November. Please contact Emily if to participate.
For media inquiries for US & Canada, please contact Colleen Gwen Armstrong at Colleen(at)okay-app(dot)com or call 347-328-2771. For media enquiries for outside US & Canada, please contact Emily Austen at Emily(at)emergelimited(dot)com or call +44 7837 674127.
http://www.okay-app.com
Instagram: @okay_app
Twitter: @okayapp
Facebook: http://www.facebook.com/okayapp