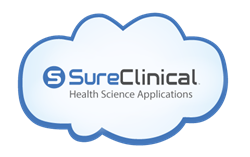 Washington (PRWEB) October 17, 2014
DIA in cooperation with SureClinical will host a complimentary webinar "How New Electronic Trial Master File (eTMF) Data Standards Can Enhance Clinical Trial Efficiency and Quality" on October 28 from 11 a.m. to 12:15 p.m. EDT.
In addition to SureClinical, speakers from the National Cancer Institute (NCI), ACT Oncology and CareLex will discuss the importance of data standards in clinical trials, and how the new OASIS eTMF Standard is being applied in clinical trials.
"The draft OASIS eTMF Standard builds on the great work that was started in DIA's Document and Records Management Community and helps to promote a truly global interoperable data standard," said Susan Cantrell, Sr. VP and Managing Director, DIA Americas. "We welcome the National Cancer Institute's involvement in this important industry initiative."
"The OASIS eTMF Standard Technical Committee is proud to build on the work of the DIA's Document and Records Management Community and to coordinate with BioPharma stakeholders and regulatory agencies worldwide on this interoperable standard for the clinical trials area," said Laurent Liscia, executive director and CEO of OASIS, the global standards organization, regarding the importance of this work.
An overview of the draft OASIS eTMF Standard will be presented, including details on how organizations can benefit by using the eTMF controlled vocabulary terms hosted by the National Cancer Institute (NCI). Attendees will learn how the eTMF Standard and NCI's term database will help improve data consistency and data portability between organizations involved in clinical trials. Industry experts will share criteria for selecting an eTMF solution and the business benefits of data standards. The webinar will feature:

Margaret W. Haber, RN, Program Manager, National Cancer Institute Enterprise Vocabulary Services
Rob Ott, MBA, Executive Director, ACT Oncology
Jennifer Alpert Palchak, CEO CareLex; Co-Chair OASIS eTMF Standard Technical Committee
Zack Schmidt, CEO SureClinical; Co-Chair OASIS eTMF Standard Technical Committee
Lou Chappuie, COO, SureClinical; Member, OASIS eTMF Standard Technical Committee
To register for the Webinar visit: DIA eTMF Webinar - http://www.diahome.org/en-US/Meetings-and-Training/Find-Meetings-and-Training/Meeting-Details.aspx?ProductID=3680298&EventType=Webinar
ABOUT DIA: DIA is a global community representing thousands of stakeholders working together to bring safe and effective products to patients. Our association creates unparalleled opportunities for regulators, innovators and influencers in the life cycle product development process to exchange knowledge and collaborate in a neutral setting. DIA is an independent, nonprofit organization with its global center in Washington, D.C., USA, and regional offices covering the Americas (Horsham, Pa., USA); Europe, Africa and the Middle East (Basel, Switzerland); and Asia (Tokyo, Mumbai and Beijing). For more information, visit http://www.diahome.org.
ABOUT SureClinical: Based in Northern California, SureClinical provides cloud-based health science applications that automate business processes and eliminate paper. SureClinical's Certified Cloud includes integrated document completion, integrated free digital signing, and Certified Archiving™ for networks of health science organizations that wish to share documents in an automated, regulated cloud environment. SureClinical's applications run on all major web browsers and on Android®, Apple® iPad, Apple® IOS, and other popular smartphone platforms. For more information, visit http://www.SureClinical.com/etmf-events/