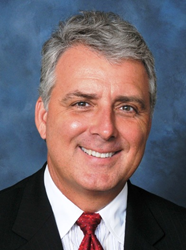 EAGLE's leave their mark to protect access to Florida Courts.
Tampa, FL (PRWEB) October 20, 2014
Florida lawyer Lee D. Gunn IV became just the 20th recipient of the Florida Justice Association's EAGLE Centurion Award. EAGLEs take the critical but necessary step from being a member of the FJA to being a leader and an advocate for public service, setting an example and leaving their mark to protect access to Florida's courts. The Centurion Award recognizes those who have contributed $250,000.00 to the Endowment for Association Giving to Law and Education.
Mr. Gunn is founder and President of Gunn Law Group, P.A., whose mission is advocating for justice when insurers' promises are broken or those who negligently cause harm refuse to accept responsibility. The plaintiff's law firm focuses its legal practice on only the most serious cases involving insurance claims coverage and insurance bad faith, medical malpractice, and personal injury.
About Gunn Law Group: Gunn Law Group is a Tampa, Florida based plaintiff's law firm whose practice is focused on representing clients who have been harmed due to no fault of their own. The specialty firm concentrates its legal practice on only the most serious cases involving personal injury, insurance claims coverage and insurance bad faith, medical malpractice, and products liability. http://www.gunnlawgroup.com