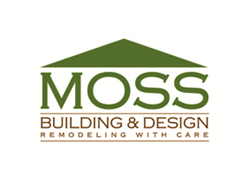 Our culture which is defined by high performance and customer-focus starts with our employees who can exceed our clients' expectations all the way through the remodeling process," Hampel says
Chantilly, VA (PRWEB) October 22, 2014
Moss Building and Design, a family owned home remodeling company in Chantilly, VA, is pleased to announce the appointment of two new Sales Consultants and a Project Manager to their team.
Lewis Register and Nick Renzella are joining the Moss Sales team.
Lewis has worked in the residential remodeling industry for 8 years. He has also worked in both the commercial construction and restoration industry for 5 years in a sales and sales management capacity. Lewis grew up locally in Alexandria, VA and is a graduate of James Madison University where he majored in Kinesiology and Business.
Nick Renzella is a graduate of West Virginia University and has over 10 years of industry experience that includes both sales and operations. Recently, he was COO of a local construction group with responsibilities that included managing the sales process as well as pre-construction.
Moss also hired Brian Sherry as a Project Manager. Brian has over 25 years of experience in the construction and remodeling industry and has had experience overseeing all phases of residential home improvement and remodeling projects both on the small and large scale.
Owner Jason Hampel sees the new additions to Moss as another way the company can better service their customers. "I'm excited for them to join our Moss team. They exemplify what Moss stands for, and I know they will deliver the superior care Moss is known for. Our culture which is defined by high performance and customer-focus starts with our employees who can exceed our clients' expectations all the way through the remodeling process," Hampel says.
Moss continues to meet the demand in Northern Virginia from additions to handyman services with a growing staff whose dedication makes the customer first on all levels of a project whether big or small.
Homeowners wishing to learn more about Moss' remodeling services in Northern Virginia including additions, kitchens, bathrooms, basements and home services, or who would like a free consultation, are encouraged to contact Moss or visit the company website at http://www.mossbuildinganddesign.com.
About Moss Building & Design and Moss Home Services:
For home improvement in Northern Virginia, you can count on Moss Building & Design. Moss Building & Design and Moss Home Services are an award-winning, family-owned residential remodeling and home services company located in Chantilly, Virginia.
Since 2001, Moss has established a reputation for excellence in remodeling additions, kitchens, bathrooms, basements and home services throughout Northern Virginia. Their customers see them as a trusted partner, and Moss is very proud of their exceptional 80% repeat customer and referral rates.
Moss Building & Design has won consumer awards from Angie's List and also has an A+ rating from the Better Business Bureau, as well as many industry building and design awards.