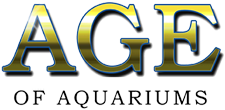 We have donated a $5,000 aquarium set up with a starting bid of only $800.
Signal Hill, CA (PRWEB) October 17, 2014
Representatives with Age of Aquarium announced today that the company is donating a 40-gallon aquarium set up, which will be auctioned off at the Long Beach Aquarium of the Pacific annual Sea Fare fundraising event on Oct. 18.
"This is our fifth year participating," said Daniel Gilboa, president of Age of Aquariums. "It's a great event for a worthy cause."
The Aquarium of the Pacific's mission is to instill a sense of wonder, respect, and stewardship for the Pacific Ocean, its inhabitants and ecosystems.
Its vision is to create an aquarium dedicated to conserving and building Natural Capital (Nature and Nature's services) by building Social Capital (the interactions between and among people).
All proceeds from the Long Beach Aquarium of the Pacific Sea Fare fundraising event will benefit the Aquarium's various education, conservation, and animal care programs.
Gilboa explained that the 40-gallon, state-of-the-art, rimless saltwater aquarium setup also comes with living coral and fish.
The setup, Gilboa pointed out, includes the aquarium, stand, LED lighting, integrated filtration system, plus free installation and delivery.
Gilboa added that one ticket to the event allows participants to receive a sampling of gourmet food and drinks from local restaurants, brewers and wineries.
"Fantastic deals can be found in the silent and live auction items," Gilboa stressed before adding, "We have donated a $5,000 aquarium set up with a starting bid of only $800."
As to how others rate Age of Aquariums' products and services, one customer identified as Richard S., gave it two thumbs up, saying, "This has to be one of the greatest fish stores I have been to out of about 100 in California."
But he isn't the only one.
A second customer identified as Robert C. declared, "Age of Aquariums is nice and clean. The employees are friendly and have given me expert advice to make my plant tank flourish."
For more information, please visit https://www.ageofaquariums.biz/design/ and https://www.ageofaquariums.biz/maintenance/
About Age of Aquariums
We offer a variety of services related to everything aquatic. Our 2,500 square-foot retail store in Long Beach is well stocked to take care of all your fish related needs.
We also offer online sales of livestock and merchandise.
In addition, for over 25 years our design division has installed and maintained stunning aquarium displays in a variety of private and public locations throughout Southern California.
Contact Details:
Daniel Gilboa
President
Age of Aquariums
2642 Cherry Avenue
Signal Hill, CA 90755
Tel: 562-438-6252
Source: Age of Aquariums