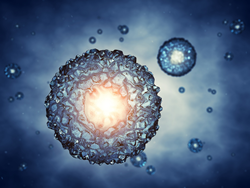 There are currently 21 million people in the U.S. alone, who suffer from Osteoarthritis.
La Jolla, CA (PRWEB) October 21, 2014
StemGenex®, the leading resource for adult adipose stem cell therapy in the US aimed at improving the lives of patients dealing with degenerative diseases today announced their newest clinical study in partnership with Stem Cell Research Centre™ for Osteoarthritis. StemGenex and Stem Cell Research Centre (SCRC) believe that a commitment to the safety and efficacy of stem cell therapy are paramount when providing care to patients with life threatening diseases.
There are currently 21 million people in the U.S. alone, who suffer from Osteoarthritis. The most common symptoms are joint pain and stiffness which most commonly affect the neck, lower back, knees, shoulders and hips. These symptoms gradually worsen over time ultimately leading to the need for a total joint replacement procedure. StemGenex believe their new clinical study may provide patients improved mobility, significantly reduced pain and ultimately a better quality of life without needing joint replacement surgery.
This clinical study makes stem cell therapy for osteoarthritis accessible to the millions of individuals currently struggling with this painful disease. The protocol used in these stem cell treatments is unique to StemGenex and SCRC, having the possibility of being more effective than other stem cell treatments currently available. These treatments will utilize a multiple administration method which also includes injections precisely targeting the joint space. StemGenex believes these treatments may be able to keep patients from needing joint replacement surgery in the future, due to regeneration of cartilage in the joint.
This clinical study will be conducted under the leadership of the principal investigator,Dr. Jeremiah McDole, Ph.D. Dr. McDole states, "We are excited to begin enrolling for this new study. We have high expectations for what we will learn and what advancements can ultimately be implemented. Of course, our focus is always set toward the near future and what can be done to help improve the lives of those individuals with Osteoarthritis."
This study is registered through The National Institutes of Health which can be found at http://www.clinicaltrials.gov and is being conducted under IRB approval of Stem Cell Research Centre (SCRC). There are many patients who are exploring stem cell therapy for osteoarthritis and it is important they have access to top-tier stem cell therapy. By providing patients access to stem cell studies registered through The National Institutes of Health, patients now have the ability to choose treatment that focuses on both safety and efficacy.
Rita Alexander, founder and president of StemGenex stated "With so many people suffering from Osteoarthritis it's absolutely wonderful to provide a treatment that has not only shown efficacy but also to be minimally invasive. Over the last several years we have observed significant improvement in the symptoms of Osteoarthritis patients through stem cell treatment. Through these registered clinical studies, we will now be able to publish our findings over the next few years."
This clinical study follows on the heels of StemGenex' latest clinical studies for both Parkinson's disease and Multiple Sclerosis. Stem cell treatment studies are currently being offered by StemGenex partnering with Stem Cell Research Centre (SCRC) to patients diagnosed with Osteoarthritis as well as degenerative neurological diseases. StemGenex takes a unique approach of compassion and empowerment while providing access to the latest stem cell therapies for degenerative conditions including Multiple Sclerosis, Alzheimer's disease, stroke recovery and others.
To find out more about stem cell therapy, contact StemGenex either by phone at (800) 609-7795 or email Contact@stemgenex.com