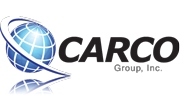 We highly encourage our member dealers to embrace this invaluable vehicle history reporting tool, that eliminates their exposure to vehicles with major condition issues at an extremely affordable investment
Holtsville, NY (PRWEB) October 20, 2014
CARCO announced the release of a new version of its Check That VIN (Motor Vehicle Title History Report) product. In addition to the standard "Year, Make and Model" that had been offered, CheckThatVIN reports will now include full vehicle description (when available) based on the particular Vehicle Identification Number (VIN) for NIADA members.
"Adding the additional VIN decoding to our standard offering provides additional value to our CheckThatVIN product," stated Rob Winthrop, Product Manager at CARCO. "NIADA members can now see additional vehicle details along with the VIN title history information which will better enable them to present the features of the vehicle and close the sale."
An additional new feature is the addition of the prepay option wherein a dealer can load the account with as little as ten dollars and run reports on a debit system. The system alerts when it is time to reload.
"NIADA's longtime member benefit partner CARCO Group continues to invest in very innovative, high value solutions for our member auto dealers. This latest update to the CheckThatVin vehicle history risk mitigation tool, is another example of that commitment. We highly encourage our member dealers to embrace this invaluable vehicle history reporting tool, that eliminates their exposure to vehicles with major condition issues at an extremely affordable investment," says Scott Lilja, SVP Member Services NIADA.
The reports will also include the National Motor Vehicle Title Information System (NMVTIS) data for each report. NMVTIS was designed to protect prospective buyers and sellers of used cars and trucks from concealed vehicle histories. Created by federal law, this system is the only publicly available system in the country that requires all insurance carriers, auto recyclers, junk and salvage yards, and states to report vehicle history information. NMVTIS data is required in the state of California to comply with AB1215.
Reports typically include title "Brand" information that may uncover a previously-unknown "Salvage" or "Flood" vehicle. This information may not normally be found in a standard vehicle history report. It has been estimated that there are more than 250,000 Sandy-related "Flood" vehicles on the market.
CheckThatVIN is available at https://niada.checkthatvin.com/niada/welcome.html in PDF or HTML formats.
About CARCO Group
CARCO Group, Inc. was founded to provide auto inspection service to the insurance community. Today, through its record of quality performance, a fully computerized proactive vehicle inspection program, and the most extensive site network available to serve the motoring public, CARCO maintains a dominant market position in the automobile inspections industry segment.
CARCO has evolved through the years to become a national leader in quality of service, timely reporting, cost-effectiveness, state-of-the-art technology solutions, and legal expertise in employment screening and risk mitigation.
About NIADA
The National Independent Automobile Dealers Association (NIADA), has represented the used motor vehicle industry since 1946. NIADA assists its members in becoming more successful and is the industry's legislative representative for protecting dealer and consumer interests. The association consistently generates valuable industry education and information, along with services and benefits designed to prepare members for an ever-changing marketplace. As a consumer-friendly association, automotive consumer information can be found at autoconsumer.tv