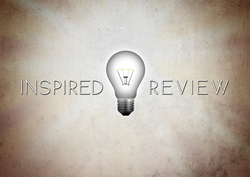 "Inspired Review, LLC is pleased to replicate its leading-edge work flows and proprietary QC methodologies in a lower cost area to further reduce the document review budget of corporations and their outside law firms."
Fort Lauderdale, FL (PRWEB) October 21, 2014
Inspired Review, LLC., a cutting-edge managed document review firm, is pleased to announce the launch of a new facility today in Fort Lauderdale, Florida. The 4,000 square foot space is a modern, Class-A building which comfortably accommodates the growing demand of project management, in a secured facility, for document review productions. The review center is located on 510 Shot Gun Road in Sunrise, Florida.
The facility combines an innovative per-document review model with rigorous project management and the most qualified reviewers to produce the greatest managed document review services available to the legal industry today.
"Inspired Review, LLC. is pleased to replicate its leading-edge work flows and proprietary QC methodologies in a lower cost area to further reduce the document review budget of corporations and their outside law firms," says CEO, Michael Dalewitz, Esq. He states, "As a graduate of the University of Florida, and contributor to UF Law School's eDiscovery education, I am thrilled to open this space and provide opportunities to the legal community in this great state."
Accompanying the opening of the new facility, Jared Namm has joined Inspired Review, LLC as a Manager of Document Review Services in Florida. He is an accomplished legal counsel with broad-based transaction, litigation, intellectual property, media, and administrative experience which he has acquired through publicly traded companies and well-respected law firms.
The responsibilities of the Manager of Document Review services include overseeing projects and effectively managing/building a team of Project Managers, Case Analysts, Team Leads and Document Reviewers. He monitors the review speeds and progress on a regular basis and implements quality control protocol. Working along side the CEO, Michael, Jared is responsible for aiding in business strategy that translates into short-term and long-term operational programs. He is also concerned with the growth and expansion of the South Florida Review Center and the company's integration into the South Florida market.
Most recently before joining Inspired Review, Jared was a Legal Consultant for Blake Martella Management, LLC. Jared served as a legal adviser for outside general counsel to businesses, corporations and in-house attorneys as needed, part-time or on a long-term basis. He previously served as Corporate Counsel for Office Depot, Inc, and as Senior Legal Counsel for Spanish Broadcasting System, Inc.
Because of his considerable business experience, Jared excels at combining strategic business thinking with legal expertise to contribute to the overall financial success of Inspired Review. Jared graduated Magna Cum Laude from Tulane University with Bachelor of Science and double major in Marketing and Management. He attended University of Miami School of Law graduating Cum Laude in May 2003 as a Juris Doctor.
About Inspired Review, LLC-
Inspired Review is the most groundbreaking document review firm in the industry up to date. The firm prides itself on a fixed-price per document model created by highly successful executive and recognized legal expert, CEO, Michael Dalewitz, Esq. Creating aligned incentives with the attorneys performing review, the corporate client, the law firm and the vendor, Inspired Review has created a predictable, low-cost model that can rival all US based cost structures, and even offshore. With statistically validated quality control, developed in-depth validation and targeted search methodologies and integrity, Inspired Review ensures the defensibility of your review and minimizes any risk of error. The firm currently has a 100% client repeat/retention ratio. Inspired Review is also very concerned with igniting change in the world by giving back. A percentage of all the company's profits are donated to a charity of the client's choice.