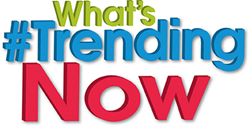 There are some really tasty, smart and easy food and drink choices that will please your entire family.
West Palm Beach, FL (PRWEB) October 21, 2014
Cooler temperatures are no excuse to let one's family health and wellness fall by the wayside. In fact, fall is the perfect time to take advantage of some of the highlights of the season, from incorporating fall fruits and vegetables to kicking the fitness routine up a notch with fall-friendly activities. However, busy school and work schedules can make it difficult to jumpstart good nutrition.
News Media Group recently completed a satellite media tour with Registered Dietitian, Toby Amidor, where she shared her ideas and tips for healthier meals, quick snacks and drinks. The tour is featured on the lifestyle website http://www.InTheNews.TV.
"I worked with these brands on the tour to show families how they can eat healthier" said Toby. "I am also a mom of three, so I know it can be a challenge to get your kids to eat and drink the right things. However, there are some really tasty, smart and easy food and drink choices that will please your entire family."
Here are some of Toby's tips, ideas and recipes for simple and delicious meals, snacks and drinks for fall!
Kid-friendly and parent approved, Disney Consumer Products offers a variety of "better for you" produce, lunch items, and snacks at grocery retailers nationwide. Disney Foodles by Crunch Pak continues to be a favorite, featuring delicious and nutritious snacks in a fun Mickey-shaped tray. Disney-branded bagged apples by Sage feature Marvel Super Heroes like Spider-Man, and recently launched Disney Frozen. For more information on Disney Magic of Healthy Living and Disney Try It, visit http://www.disney.com/tryit.
Fruit takes on a new form with these squeezable, slim tubes of real fruit puree blends from Bolthouse Farms featuring three fun flavors: Mango Meets Banana & Pineapple, Strawberry Meets Banana, and Blueberry Meets Raspberry with Yogurt. The fruit tubes can be served chilled or frozen and are an enticing treat. At just 30-40 calories, and no added sugar or preservatives, these tubes are a delicious snack for the little ones. "Go ahead and play with your food". The Fruits Tubes are part of Bolthouse Farms' new line of refrigerated kids snacks based around real fruits and veggies. In addition to the Fruit Tubes, the line also includes Kids Smoothies and Veggie Snackers—baby carrots with delicious natural seasoning. All of these products have no preservatives, artificial flavors or colors, and no high-fructose corn syrup. Visit http://www.bolthouse.com for more information.
SodaStream has once again partnered with Yves Behar, world-renowned designer and social entrepreneur, to create the SodaStream Play™ sparkling water maker. Behar's design re-examines the interface, shape and material selection of the SodaStream system, redefining the way it is used. As an innovative new feature, the refined mechanics of the machine allow the high-gloss slider column to automatically return to the original position after being pressed, simplifying the process of carbonation. The matte texture and contrasting color of the column and base add a light-hearted, playful feel, and the carbonating bottle easily locks into place with a single-push motion. The Play will work with either the 60L or 130L CO2 cylinder, providing even greater user flexibility. Visit http://www.sodastream.com for more information.
Create delicious, healthy meals with one simple ingredient – mushrooms. It's never been easier to use mushrooms to transform meals, starting with those that may already be in the weekly rotation. Simply chop mushrooms to match the texture of ground meat – beef, pork, chicken, turkey (or tofu) – and mix with ground meat in recipes such as burgers, tacos, meatloaf, lasagna, pasta sauce, or meatballs to make everyday dishes healthier and more delicious while adding more vegetables to the plate and extending the number of servings. This technique is referred to as Blendability. Fresh, cultivated mushrooms are available nationwide, in local grocery stores as well as specialty supermarkets. Visit mushroominfo.com/mushroom-blendability for more information.
For more information about all of the featured products, visit http://www.InTheNews.TV.
About News Media Group Inc.
Founded in 2009, News Media Group Inc. (NMG) produces original television and radio programming with industry experts and celebrities that help public relations professionals gain media exposure for their brands and clients. Based in West Palm Beach, Fla., with studio locations in South Florida, New York and Los Angeles, News Media Group is a leader in organizing and producing high profile Co-Op and Exclusive Satellite Media Tours (SMTs), Radio Media Tours (RMTs) and Ground In-Studio Media Tours (GMT's) throughout the year with Fortune 500 and other leading companies and public relations agencies. NMG shares these trends with consumers through its technology website, KillerApps.TV, and its consumer lifestyle website, InTheNews.TV and their "What's #Trending Now" segments. Visit http://www.newsmg.com to learn more.
Contact:
Karl Wayne
Executive Producer
News Media Group Inc.
Karl(at)newsmg(dot)com