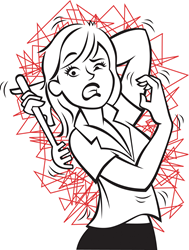 San Francisco, CA (PRWEB) October 23, 2014
Zion Health announces Berkeley Bowl, a much-loved local supermarket in the East Bay, will now be carrying a new natural remedy for irritated skin; Ancient Clay Repair cream. This natural skin rash cream is the latest organic body care product offered by San Francisco-based beauty company Zion Health. Ancient Clay Skin Repair cream is formulated to help stop itching from bug bites, allergies, and sensitive skin. Zion's natural anti-itch cream may now be purchased at Berkeley Bowl located on 920 Heinz Avenue in Berkeley, California.
Ancient Clay Repair contains a unique blend of detox clay and medicinal herbs known to help absorb skin toxins and accelerate the healing process. Its featured ingredients are Tea Tree Oil, Oregano Oil and Calcium Montmorillonite clay.
Tea tree and oregano oil are well known for its infection-fighting chemistry. This stem-distilled extract of tea tree leaves contain terpenoids, which have natural antiseptic and antifungal properties. Oregano Oil is commonly used as an anti-inflammatory to help stop the painful swelling of bug bites and irritated skin. Tea tree and oregano oil are commonly prescribed by homeopathic doctors to help heal the skin from allergic reactions and itching.
The healing benefits of clay have been evident for generations globally, and in Native American folk medicine. With its detoxifying properties and ability to magnetically bind pollutants and bacteria, Montmorillonite clay has been used successfully to treat various skin disorders including eczema, hives, psoriasis and acne. The clay is also thought to help rebuild tissue and reduce environmental damage, according to Linda Page, author of "Healthy Healings Detoxification: Cleanse, Purify and Renew."
Since 1977 the Berkeley Bowl has provided the local community with a wide range of high-quality organic produce and wellness products. Their Health and Beauty Department is always on the lookout for new organic remedies. Berkeley Bowl's staff prides themselves on always remaining abreast of new developments in natural health care. Berkeley Bowl is claimed by a devoted shopper as a "Nice hippy place." and a "favorite place to shop." Shoppers may now purchase Zion's Ancient Clay repair cream at Berkeley Bowl located on 920 Heinz Avenue in Berkeley, CA.