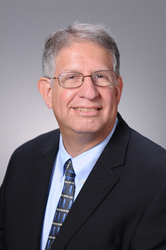 Mentor, OH (PRWEB) October 17, 2014
Periodontist Dr. Loren Frumker gives his patients in the Cleveland and Mentor, OH areas the advantage of receiving LANAP® laser gum surgery to address moderate to advanced stages of this progressive condition. Now local residents have the opportunity to treat their gum disease and save their teeth through this effective gum disease treatment. Periodontal, or gum, disease is a common problem, affecting nearly half of the adult population in the United States. With the right procedure, this disease is treatable and does not have to result in tooth loss that may otherwise occur.
The LANAP® protocol is a well-studied gum disease treatment that boasts high success rates. Dr. Frumker performs the procedure by placing a thin, specialized instrument into the pocket created by diseased gum and bone. Then he sends a laser through the instrument to remove diseased tissue and to stimulate the growth of healthy tissue. This efficient process replaces the need to cut out diseased tissue with a scalpel, saving patients the time and pain involved in invasive traditional surgery. Because he uses a highly advanced laser, Dr. Frumker saves much of the healthy tissue that might be injured or removed during traditional gum surgery. Patients are then able to heal faster and generally experience minimal discomfort both before and after the procedure.
Periodontal disease is nothing for patients to be ashamed of; millions of adults throughout the United States suffer from this condition. However, patients must receive gum disease treatment to recover their oral health. If left untreated, periodontal disease worsens until the involved teeth loosen and eventually must be extracted. Rather than waiting for periodontal disease to become painful, Dr. Frumker recommends patients seek help at the first sign of inflamed or bleeding gums. If Dr. Frumker has the chance to catch the disease early, he can help, potentially without the need for LANAP® therapy. For those who have moderate to advanced gum disease, Dr. Frumker performs laser gum surgery in Mentor to treat the infection and initiate regrowth of healthy tissue.
For patients in the Cleveland area looking for tooth replacement options, Dr. Frumker also specializes in the placement of dental implants. The traditional treatment option includes fitting patients for removable dentures, but Dr. Frumker can create a more long-term solution through dental implants, which are placed into the jaw bone. Patients needing a bone grafting procedure performed due to tooth loss from periodontal disease, prior to receiving dental implants, can also receive treatment by Dr. Frumker.
Anyone who has an interest in laser gum surgery in Mentor and other treatments for periodontal disease, should contact Dr. Frumker's office by phone or by using the online messaging option available through his website at http://www.northeastohioperio.com.
About the Doctor
Dr. Loren Frumker is a periodontist who has been offering personalized dental care for patients in the Willoughby, OH area for over 24 years. Dr. Frumker received his Doctorate in Dental Surgery from Case Western Reserve University School of Dental Medicine, and earned his Certificate of Proficiency in Periodontics from the Virginia Commonwealth University's Medical College of Virginia. Dr. Frumker has been selected to be a Fellow in the Pierre Fauchard Academy, and belongs to the one percent of dental professionals currently providing the Laser Assisted New Attachment Procedure (LANAP®), the first FDA-cleared laser procedure for gum disease and periodontal treatment. To learn more about Dr. Frumker and his dental services visit his website at http://www.northeastohioperio.com/ or call (440) 220-5932.