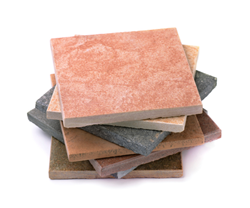 It's important to know what you're looking for when you are choosing the flooring for your home.
Everett, WA (PRWEB) October 18, 2014
When it comes to choosing tile flooring, Remnant King Carpets want to be sure their customers know exactly what their getting. In their most recent article "Choosing Tile Flooring For Your Home," they inform buyers about the different kinds of tile and its various purposes. "When it comes to durable, long-lasting, and beautiful flooring," the article begins, "tiles spring to our minds."
One of the primary differences between the various types of tile are whether they are glazed or unglazed. Within the article, Remnant King Carpets describe the purposes and advantages of both.
After having contrasted glazed and unglazed tiles, the article then lists and describes the 5 distinct classes that tiles fall into. Remnant King Carpets states that "it's important for you to know what to look for when choosing tile for your home." Tile within each class serves a specialized purpose with its own singular effect on the look and feel of a home.
Following their outline of the different classes of tiles, Remnant King Carpets encourages buyers to inquire about additional features tile can have, such as scratch or slip resistance as well as moisture absorption. The article gives a concise description of each of these features, and then offers their services to any buyers that find difficulty in determining the quality of tiles they are seeking to purchase.
There are times when home renovations simply need a second opinion. Remnant King Carpets also offer the consultation of a flooring specialist before buyers must make such a large commitment.
To contact Remnant King Carpets directly, visit http://remnantkingcarpet.com/.
About Remnant King Carpets:
Remnant King Carpets is a family owned business that has been operating since 1986. They are committed to fitting all home decór needs with quality flooring options. Visit their website for more information: http://www.remnantkingcarpets.com/.
Seattle:
800 N.W. 65th Street
Seattle WA 98117
888-615-8014