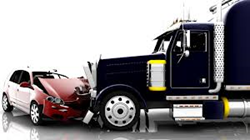 Las Vegas, Nevada (PRWEB) October 17, 2014
Smaller fleets need quality insurance coverage just as much as larger transportation companies. Here at GLG Insurance Professionals, staff is dedicated to giving each of clients the type of protection their business requires. Therefore, GLG is proud to announce that they are currently providing small fleet insurance products for businesses with two or more vehicles, up to as many as 20 units.
"Our service associates are skilled and experienced in determining just how much coverage your small-fleet business needs to properly protect your financial assets," stated one of the representatives of the company. "We believe that every fleet owner deserves insurance coverage that is comprehensive and sufficient for their needs."
GLG Insurance Professionals offers easy online access to its products, giving clients the ability to look over their documents at any time of the day or night. The staff handling this aspect of the business is highly trained, enabling them to specialize in this unique area of the insurance industry.
A representative at GLG Insurance Professionals stated, "We offer affordable rates on a variety of policies, enabling our clients to obtain competitive pricing on the insurance coverage that they need. However, it's important to understand that the size of your fleet is going to influence your company's final cost."
Interested owners of small fleets are invited to visit the company's website (http://glgins.com/) for more information. GLG's dedicated small-fleet insurance department is available to answer questions related to this type of policy. They can assist clients with initial signups, binding coverage, flexible payment, and claim filings throughout the lifetime of the policy.
About GLG Insurance Professionals
GLG Insurance Professionals offers an all-inclusive selection of insurance policies for personal and business purposes. Streamlining the selection of insurance product for its clients, GLG Insurance provides an information-rich website offering details on currently available insurance products. Visitors to the site can also request a quote or ask questions.
GLG Insurance Professionals
6620 W. Flamingo Road
Suite 3
Las Vegas, Nevada 89103
866.428.2111 (toll-free phone)
702.360.2111 (phone)
702.998.4405 (fax)
art(at)glgins(dot)com
http://glgins.com/