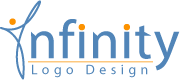 (PRWEB) October 18, 2014
With Halloween just around the corner, Infinity Logo Design wants to make this event a memorable one for its clients by offering an amazing 70% discount on its Logo and Web design Services. Being one of the leaders in the digital world, Infinity Logo Design is an absolute favorite of many topnotch companies when it comes to branding. The company offers a wide array of services ranging from logo and web design to content writing and Mobile Application development. With a clientele of nearly a million, Infinity Logo Design is one of the fastest growing design companies of the world. The company looks quite focused on achieving its mission that is 'to become the leading design & development company in the US'.
According to the Company's Creative Director, "our customers are our most valued asset, one that we always strive to retain and satisfy. With people rejoicing the spirit of Halloween around the globe, we decided to give something extra to our clients to celebrate by offering a limited time discount on our most popular Logo and Web design packages. Surely this will add more to their Halloween celebrations!"
Infinity Logo Design believes that branding (Logo and Website in particular) in an effective tool for generating a profound user experience. Infinity Logo Design is offering these services at quite a substantial price, and its exceptional discount of 70% is a bonus for all those who are in pursuit of quality branding solutions at an affordable price. The special Halloween package is no less than a treat for all those in pursuit of quality and affordability.
About Infinity Logo Design:
Infinity Logo Design is one of the world's leading design companies. The company offers a wide range of services including custom logo design, website design, brochure design, banner design, stationery design and promotional items. ILD provides high-quality designs to small- and medium-sized businesses at the most competitive prices. In addition, the company engages the services of skilled and talented designers who can create your design exactly according to your specifications. The Company also offers 100% satisfaction and 100% money back guarantee, making it one of the most sought-after design companies in the world.