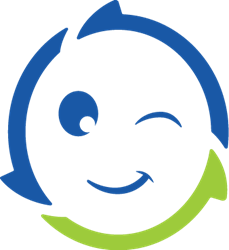 KeyLemon's biometric ID provides a seamless and rapid method of authentication and access control for online assets
Martigny, Switzerland (PRWEB) October 22, 2014
KeyLemon, pioneering developer of biometric ID and motion analysis technologies, today announced that access to its innovative web service is available via the Okta dashboard. Through its Okta Application Network (OAN), Okta, Inc. makes it easy for users to access their applications through a single, secure dashboard. Many times faster and more secure than legacy security methods such as passcodes, key fobs or secret information, KeyLemon's biometric ID provides a seamless and rapid method of authentication and access control for online assets.
KeyLemon's biometric technology eliminates the impact of password theft or phishing by supplementing legacy username-and-password logins using unique facial data and sophisticated anti-spoofing techniques. KeyLemon's multi-factor authentication delivers superior security for sensitive user data while biometric verification prevents multiple users from sharing one ID. This solution requires no unique hardware and works across computers, tablets and smartphones. KeyLemon's face and speaker recognition also ensures security in a bring-your-own-device (BYOD) environment. When necessary, KeyLemon can be used for two-factor biometric user authentication, delivering superior security and aiding with compliance requirements in specialized enterprise environments.
"Okta's is taking one of the most progressive approaches to enterprise identity and access management in the industry," said Anthony Gioeli, VP of sales and marketing for KeyLemon. "We are pleased to offer access to our web service and biometric APIs to Okta's substantial base of installed users through the Okta Application Network."
Identity management is facing an ever-growing set of challenges driven by the explosive growth of cloud-based applications and mobile devices that exist outside the firewall. Employees need to access applications from laptops, smartphones and tablets that are not connected to a corporate network or controlled by IT. The number of users that IT manages has exploded as businesses extend application access to customers and partners.
In addition to enterprise access control, KeyLemon has purpose built solutions for the automotive, mobile device, web service and medical industries. In each case, KeyLemon's methods not only better protect sensitive information but also allow new and unique use cases that require enhanced security, rapid access and continuous verification with a convenient, hands-free interface.
About KeyLemon
KeyLemon technologies deliver advanced facial recognition, speaker identification, and motion tracking to developers and manufacturers across a wide variety of industries. Used by millions of consumers and enterprises worldwide, KeyLemon biometric ID and motion analysis set the industry standard for reliability, security, and ease-of-use. Our unique combination of technologies can easily be integrated into any system or application to deliver seamless, secure and convenient access to devices, online services and financial transactions. Furthermore, our advanced detection capabilities can be beneficial to organizations providing online education and training, marketing services, as well as enhancing safety features in machinery such as automobiles. For more information, visit http://www.keylemon.com.