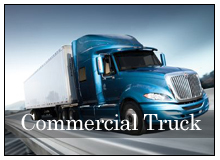 Dallas, Texas (PRWEB) October 17, 2014
The owners of Dallas Trucking Insurance are proud to present the launch of their new website, dallastruckinginsurance.com. This is a completely new site offering user-friendly navigation and clear graphics. The website provides an informative array of content, detailing the specifics related to various types of trucking and commercial vehicle insurance products.
The website provides detailed information on each of the company's commercial vehicle and trucking insurance products, all of which are tailored to the specific needs of the policyholder. The company strives to provide a wide array of insurance options, ensuring that they can meet the demanding needs of the trucking and transportation industry.
A representative of the company stated, "Our staff is knowledgeable and dedicated to the provision of excellent customer services. They answer emails and phone calls promptly, providing existing and potential customers with the highest level of service." He added, "We have the unique ability to match our clients with the insurance they need to protect their vehicle and livelihood at the same time."
The website enables visitors to access information on a variety of insurance products and obtain quotes on the coverage they are considering with the convenience of online shopping and comparison. An informative FAQ section and blog postings provide website visitors with the information they need to make a clear decision regarding their next insurance purchase. Drivers interested in obtaining affordable insurance are invited to visit dallastruckinginsurance.com for more information.
About Dallas Trucking Insurance:
Headquartered in Dallas, Texas, Dallas Trucking Insurance provides general liability, collision, comprehensive, cargo, trailer, and primary liability coverage as well as individual riders and add-on policies. The company is a reputable provider of trucking and commercial vehicle insurance and specializes in finding each of its clients the protection they need.
###