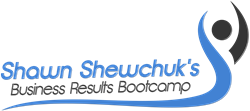 Work on your business, not in your business.
Calgary, AB (PRWEB) October 20, 2014
Post-recession growth rates have created a lucrative environment for business owners, entrepreneurs and professionals. However recent growth rates for Canada and the U.S. are feeble and will require them to 'innovate or die'. These markets have become more competitive and businesses will need to become agile and responsive. Business owners, entrepreneurs and professionals are going to need another set of skills if they want to thrive.
Economic growth for Canada (1) staggered between 1.7% and 2.0% while the U.S. slightly outshined with growth rates between 1.9% and 2.2% for 2012-2013 according to Statistics Canada and the U.S. Bureau of Economic Analysis respectively . Neither growth performances are impressive by most measures.
Lackluster economic growth will put pressure on small to medium sized businesses to outwit their counterparts if they are going to thrive. The BDC classifies the size of business as:
Micro Business: 1-4 Employees
Small Business: 5-99 Employees
Medium Business: 100-499 Employees
Large Business: 500+ Employees
According to the BDC (2), 98.2% of businesses have less than 100 employees and fall into the small business category. There are over one million small businesses in Canada and the category is growing by 35,000 new businesses every year according Statistics Canada. A plateau in economic growth and increasing competition for products and services can only mean one thing for entrepreneurs; innovate or die. Small businesses are treading water in the sea of sameness. Differentiation, innovation and sustainable advantage are all strategies used by successful firms who elevate from drowning to prosperity rising above everyone else.
"That is why I started the Business Results Bootcamp," says Shawn Shewchuk, author of Change Your Mind; Change Your Results. "Business owners are slowly drowning but do not have a lifeguard to save them. The Business Results Bootcamp is more than a how-to. It is also about the who, what, when, where and WHY. This will be a game changer for small business professionals looking to get that edge in their business."
The Business Results Bootcamp teaches small business professionals the concepts and strategies that will mean the difference between thrive or die. The Business Results Bootcamp teaches entrepreneurs Marketing Innovation and reveals the following secrets of the most successful entrepreneurs:

Branding is more important than the product.
Marketing Automation.
Avoid 'Business by Default'.
Become the authority instead of the expert.
"I had always considered myself wise in the ways of building a business before I attended the Business Results Bootcamp," says Stacy Richter, Entrepreneur and Author. "What I found were different insights into how I could build my business better. Since the bootcamp, I have been able to collapse timeframes and compound my efforts resulting in doubling my business in 12 months."
The Business Results Bootcamp will be hosted in Toronto, ON on November 15-16, 2014 at the Hilton Garden Inn (Vaughan) and in Calgary at the Four Points by Sheraton Calgary Airport on November 29-30, 2014. Admittance to the two day event is $97 per person or $197 as a VIP. Additional event information and registration can be found at http://www.businessresultsbootcamp.com
About Shawn Shewchuk
Shawn Shewchuk is the #1 Results Coach in the Country. He is a highly sought after speaker and bestselling author of the book Change Your Mind, Change Your Results. For over 20 years, Shawn has worked with companies and individuals providing opportunities to accelerate and improve results.
1) http://business.financialpost.com/2014/02/23/canadian-economic-growth-likely-best-it-has-been-in-years/
2) http://www.bdc.ca/EN/small-business-week/Pages/small-business-big-in-canada.html