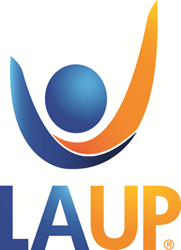 Children: LA's Greatest Investment
Los Angeles, CA (PRWEB) October 20, 2014
On Tuesday, October 21, as the White House continues to promote the importance of early learning for our nation's children, Los Angeles Universal Preschool (LAUP) will co-host an early learning forum in Los Angeles, featuring U.S. Secretary of Education Arne Duncan as keynote speaker.
Titled "Children: LA's Greatest Investment," the forum will examine quality in early learning and public policy to support early childhood education. Experts in education, philanthropy, government, and the business community will discuss President Obama's early learning agenda and efforts in Los Angeles County to support early learning.
"Expanding access to high-quality preschool is the single most important step we can take to improve the future of our children," said U.S. Education Secretary Arne Duncan. "Los Angeles Universal Preschool has taken the lead in ensuring that all children in Los Angeles County have access to the kind of educational opportunities that will help prepare our young children—especially those with high needs—for success in kindergarten, through elementary school and beyond."
LAUP will co-host "Children: LA's Greatest Investment" in partnership with First 5 LA, LA Partnership for Early Childhood Investment, California Community Foundation, Los Angeles Area Chamber of Commerce and Scholastic Inc. LA n Sync is the presenting sponsor. LA n Sync is a groundbreaking partnership that brings together the academic, civic, nonprofit, business and philanthropic sectors of Greater Los Angeles to pursue and win major funding opportunities for the region.
"LA n Sync is pleased to support this collaborative effort to strengthen our community," said Leonard J. Aube, Executive Director of the Annenberg Foundation. "This forum demonstrates LA's dedication to working together across a broad spectrum of public and private sectors to ensure that every child has equal development opportunities, especially in the most formative years, when early intervention and support can have life-long impacts."
Long Beach Mayor Robert Garcia, who is advocating for universal preschool in his city, will serve as the luncheon speaker. Mayor Garcia represents the importance of civic leaders supporting expanded and improved quality ECE.
"A growing number of political leaders understand and are standing up for the early learning movement," Garcia said. "Starting early has significant short-term and long-term effects on our children's intellectual, physical, social and emotional development. If we want better social, civic, educational and economic outcomes in our communities, we have to ensure that every child has access to quality early learning."
Forum attendees will include representatives from education, government, business and philanthropy. Attendees will have the opportunity to discuss how their organizations can commit to improve access to high-quality early learning and help begin developing an early learning blueprint that will ensure all young learners are equipped to succeed. This early learning event is part of a multi-city tour on early education that the White House is leading in collaboration with local organizations around the country.
"The most successful action in early learning always stems from great leadership; it is an honor to collaborate with the White House in a historical movement that begins nationally and harvests locally," said Celia C. Ayala, CEO of LAUP.
"Children: LA's Greatest Investment" will be held Tuesday, October 21, from 9:30 a.m. to 3:30 p.m. at the Walt Disney Concert Hall, 111 S. Grand Avenue, Los Angeles, CA 90012.
The forum will consist of two panels, "Quality in Early Learning Environments" and "Policy and Early Learning Agenda," as well as roundtable meetings.
"A child's early years profoundly shape the rest of their lives, presenting the most critical window of time to set them on a path towards future success," said Deputy Assistant Secretary Libby Doggett. "America is at a tipping point for early education, and with recent new investments, California is helping lead the way. If we expand investments in high quality early learning, we carve out a brighter future for our children and for our country."
MEDIA OPPORTUNITIES:
Sec. Duncan will give his keynote address from approximately 3:20-3:30 p.m. There will be a Press Avail with Sec. Duncan following the event.
For more information, please visit http://www.LAUP.NET/LAFORUM.
About LAUP
LAUP funds and raises the level of quality preschool programs throughout Los Angeles County by advancing teacher training and creating safe and nurturing environments for more than 100,000 children since its inception. LAUP is funded in part by First 5 LA. http://www.laup.net.
# # #