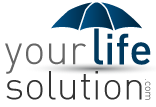 Chicago, IL (PRWEB) October 18, 2014
YourLifeSolution.com, a service which allows consumers to compare and purchase life insurance at the most competitive rates available, has just published their top 9 reasons why life insurance is valuable. The service has done this to bring attention to what they feel are some of the empirical and pragmatic reasons to own life insurance. "Life insurance is almost never illogical. Even if it's not needed today, it likely will be needed by an individual years later and it's simply cheaper to plan now. Even if the insured lives a full life, the death benefit of a permanent life insurance policy typically has a very impressive internal-rate-of-return. There's hardly a scenario thinkable where it doesn't make sense to own it and keep it", said Eric Smith, the founder and independent life insurance agent of YourLifeSolution.com.
The Top 9 Reasons Why Life Insurance is Valuable According to YourLifeSolution.com:
1. Social Security survivorship benefits are generally paltry. According to SSA.gov, often survivorship benefits are only about $1042 per month. Source:
http://www.ssa.gov/oact/cola/familymax.html
2. A sudden death of an income earner can very well lead to a family's bankruptcy
3. Everyone dies eventually, life insurance is protection against a risk which is ultimately 100%
4. Eric Smith claims that no one ever regrets the purchase of life insurance after receiving the subsequent death benefit
5. It's the most ironclad personal insurance contract in existence. No other personal insurance contract has less exclusions and a more clear benefit calculation
6. It provides peace-of-mind
7. In almost all cases, permanent life insurance has a death benefit several times greater than the total premiums paid in. This can be confirmed by the Blease Report, which shows a back-tested summary of life insurance policies held in previous decades
8. It's a unilateral contract the insured can leave whenever but the insurer is beholden to
9. No financial expert claims it is unnecessary or illogical to own
The post within YourLifeSolution.com is located here:
http://yourlifesolution.com/lifeinsurancequotes/9-reasons-life-insurance-is-absolutely-valuable-number-5-is-extremely-unique/
YourLifeSolution.com provides instantaneous life insurance quotes on their homepage. Information can also be obtained by phone at 888.374.2764.