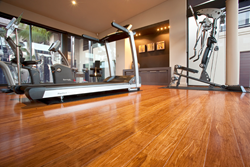 (PRWEB) October 20, 2014
Recently, BambooIndustry.com, one of the most popular suppliers of bamboo products, has unveiled its new range of bamboo deckings. Moreover, the company has launched a special offer for these natural items; they are now available at deeply discounted rates.
As is known to most people, it is hard to overstate the significance of online business nowadays. Thus, BambooIndustry.com pays a lot of attention to online services. The company's workers are striving to deliver both value and efficiency for its new and old customers. They want to assure that each lady can obtain what she really wants.
"We are excited to unveil the new bamboo deckings. The new collection has over 5000 items in it; it comes in plenty of specifications. All these products are of great quality. The special offer is an excellent opportunity for those who want to get cheap deckings," the company's sales representative says.
BambooIndustry.com (http://www.bambooindustry.com) has been specializing in the bamboo industry for several years, and the rich experience enables it to offer all kinds of high quality items. The company is one of the most reliable suppliers in the international market; it insists on offering cheap and elegant products for its clients. Also, its sales boomed in the recent months.
About BambooIndustry.com
BambooIndustry.com is a website that belongs to BothBest Bamboo Flooring Co. Ltd., a professional supplier and exporter of bamboo products. Certified by both ISO9001:2008 and ISO14001:2004, the company has 8 years of experience in the manufacturing and wholesale of flooring products. It strives to bring its customers the latest styles and innovations of flooring, paneling, plywoods, furniture, and other high quality items.
More information can be found at http://www.bambooindustry.com/products/bamboo-flooring/bamboo-decking.html.