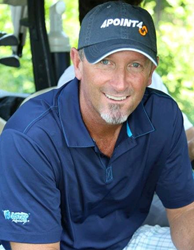 Kansas City, MO (PRWEB) October 19, 2014
As celebrations continue in honor of the Royals return to the World Series after a 29-year absence, 1985 World Series MVP, Bret Saberhagen and Friends will host an All-Star party at 6:00 p.m., Mon., Oct. 20 at Johnny's Tavern in the Kansas City Power & Light District. The event is open to the public.
The party, which will include a raffle, autographs and auction items is themed "Party Like It's 1985." In addition to Saberhagen, current and former Royals team members plan to be in attendance. All proceeds from the event will benefit Saberhagen's Make a Difference Foundation, a non-profit charity that places an emphasis on assisting the well-being of children in the community.
"Like the rest of the city, I'm overcome with emotion as the Royals head to the World Series," said Saberhagen. "This party is in honor of the 2014 team and my 1985 teammates. I hope everyone can come out on Monday night to help us all kick off this 2014 World Series KC-style."
The Party Like It's 1985 with Bret Saberhagen and Friends will be open to the public on main floor level of Johnny's Tavern in the Kansas City Power & Light District. Event sponsors include Johnny's Tavern, Korbel, 810 Sports Radio and Brown-Forman brands.
Bret Saberhagen retired from Major League Baseball in 2001 after an 18-year career. He is a three-time All Star, World Series MVP, two-time Cy Young Winner, Comeback Player of the Year and has been inducted into the Kansas City Royals Hall of Fame.
To make a donation or learn more about Make A Difference Foundation, visit https://fundly.com/the-bret-saberhagen-make-a-difference-foundation. For more information, please contact Sports Marketing Partners at sportsmp(at)live(dot)com.