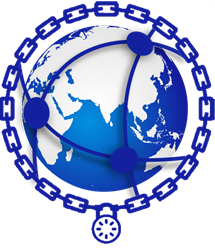 Just because the company does not need to be regulated, does not mean that we cannot hold our systems to a very high standard.
Nevis - UK - Switzerland (PRWEB) October 20, 2014
First Global Credit Customer Service Ltd., the UK based service division of the company, announced today that they have signed an agreement to work with London based financial industry expert DATAFORT to manage business continuity services for the company. First Global Credit, which allows people to use their Bitcoins as collateral to invest in mainstream stocks and stock markets, has done this as part of an ongoing plan to improve the level of service and security they provide their customers. Since its launch at the Las Vegas's Inside Bitcoin Exhibition, First Global Credit's customer numbers continue to grow rapidly to in excess of 500 investors.
The cryptocurrency industry has been plagued with security issues that undermine user confidence, from the MyBitCoin hack in 2011 which cost the loss of 154,406 [current value – approximately $92 million dollars] to the highly publicized destruction of Mt. GoX through theft and malicious intent during November of last year. These events bring into question the professionalism and lack of security expertise that mars the reputation of this young segment of the financial service industry.
First Global Credit is working hard to set the industry standard for security and customer service.
"Everyone associated with First Global Credit had a successful career in the mainstream financial industry," says company CEO Gavin Smith, "So we recognize that it is imperative that companies are constantly vigilant to the security of their customers and their assets. It really astonishes me that any company building a digital currency business would not take significant precautions to make sure that their platform protected their customers," continues Smith.
First Global Credit chose data protection specialist DATAFORT largely because of the company's reputation for working over a decade to help London's financial businesses meet the compliance standards set first by the FSA and now by the Financial Conduct Authority (FCA.) DATAFORT is committed to provide a similar level of service to First Global Credit and her customers.
"This is the beginning of our security and service plans for the business," says Smith. "From the start we have maintained all but a small amount of needed transactional capital in offline wallets that never touch the Internet to prevent hacking. We have also implemented a protocol which demands the direct approval of a company director for any staff member to have access to either the online or offline wallets." As an additional precaution offline wallets for First Global Credit are stored in the vaults of a mainstream Geneva Bank.
In addition to the continuity of service and offline asset management that First Global Credit uses to protect clients, it also maintains a complete audit trail of how client trades are transacted.
"While much of the FGC infrastructure is automated, there are still instances where a customer may wish to question how an order was executed. A traditional bank will have systems in place that make access to this information possible as a matter of course. I don't think this is the case with many of the new bitcoin exchanges and other digital currency investment vehicles," continues Smith.
From the start, First Global Credit's infrastructure has run behind firewalls in financial grade data centers located in Switzerland, but the entire network will now be replicated in DATAFORT's data centers which will provide 99.9% guaranteed uptime. Long-term archival is also a feature of the DATAFORT service which provides ability to trace all interactions with customers back to point of origin.
"Just because the company does not need to be regulated, does not mean that we cannot hold our systems to a very high standard," says First Global Credit Director, Marcie Terman. "We believe we are building a business of greater integrity than traditional financial companies, but we can learn a lot from banks about data security."
When asked if they felt there were special risks associated with working with a company focused on the digital currency market, DATAFORT Sales Director Steve Birch commented, "If you're talking about hacking or DOS [denial of service] attacks, they are something all companies are subject to in the digital age. We work with clients to define the practical risks of their business and the level of data protection they require to meet their business continuity goals. We implement the data protection and manage the entire process so our partner, in this case First Global Credit can concentrate on serving their customers to the best of their abilities."
The next step will be taken in January, when First Global Credit adds 24 x 7 customer support to their standard customer service profile. "We will not only provide our clients with a way to build wealth," summarizes Mr. Smith, "but we will do it in a way that will set a standard for the cryptocurrency industry."
History:
The Bitcoin phenomena started with the mining of the 'Genesis Block' at 18:55:05 GMT on January 3rd, 2009. An exchange rate for Bitcoins was established on October 5th of 2009 at one US Dollar equal to 1,309.03 BTC. This number was derived from an equation that included the cost of the electricity needed to run the computer that mined the Bitcoin. Technical people became involved in the phenomena "mining Bitcoins" before the currency had much acceptance. In 2012 the currency's value started to increase and since 2014 several major retailers have included BTC in what they will accept for goods and services. This has given tangible value to what had been created over the last several years and left dormant on computer hard drives. Many Exchanges have sprung up in the last two years giving people the opportunity to change Fiat currencies like the dollar, euro and pound for Bitcoin and other digital currencies. This speculation has contributed to market volatility which continues to be high.
About First Global Credit:
First Global Credit is the world's first Finance Company 100% focused on digital currency products. The company has been founded by financial service professionals with 35 years' collective industry experience. The objective, to deliver stability and reliability to people wanting to transact business using Bitcoins. We are committed to assisting our customers achieve their economic objectives and to do this our systems have been built using enterprise level technology and security. Our processes are designed to assure the security of our client's assets alongside maintaining their privacy. The company has a commitment to developing a stable and secure cryptocurrency capital market; to provide an environment which will prove fairer, more accessible, and less costly for the public to transact business than existing banks and financial institutions.
About DATAFORT:
DATAFORT provides dependable and secure data protection services that offer enterprise-level functionality with a focus on security and reliability. Its software and services are used by thousands of organizations worldwide, ranging from SMBs through to large enterprises and local government departments. Every hour of every day someone, somewhere backs up with DATAFORT. The company was founded in 2000, is headquartered in Guildford, UK and has offices in London and New York