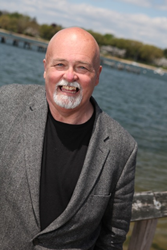 New York City, NY (PRWEB) October 21, 2014
Michael McDermott has caught a tidal wave of voter support and seems headed into the November Election with enough momentum for an upset. Candidate McDermott's vision focuses on Jobs and Taxes while opposition candidates offer a mixed message with familiar themes of hope and change.
Michael McDermott has developed a simple but highly effective political platform: Jobs and Taxes.
Jobs and Taxes are what New York voters want answers on, and Candidate McDermott has presented workable plans on these key issues that answer voters' demands. These answers are resonating with the electorate, and are propelling Candidate McDermott forward.
In contrast, the opposition has failed to make a dent in these important issues, and the voters have noticed. Opposition solutions appear to provide few actionable items.
With this important election just weeks away, voters are scratching their collective heads trying to make sense out of the response McDermott's political opponents are offering to his bold and innovative solutions. And foremost among those solutions is The McDermott Plan.
The MeDermott Plan is a simple multi-step program designed to stem the flow of New Yorkers heading out of state. The exodus is led by City residents who are 100% fed up with lack of jobs and high taxes,.
They are voting with their feet and escaping a tone-deaf management team in Albany as well as their political supporters in the State's small towns and cities.
Struggling neighborhoods, most of who are on life support, see little if any support from Albany.
"Lower Taxes" and "Smaller Government" are the rallying cry for McDermott in this election and this simple, but highly effective, position has the voters running to the McDermott Camp in droves.
Michael McDermott is running on a platform of smaller New York State Government, lowering taxes on New Yorkers, and reversing the exodus of younger New Yorkers from the state. Mr. McDermott has also proposed a unique set of solutions to counter excess and wasteful spending by the State.
McDermott ran in 2012 for the 3rd Congressional District on Long Island, and has worked as a commercial real estate broker for the past several years in Long Island, New York.
Contact
Michael McDermott
Vote McDermott
(631) 358-1931