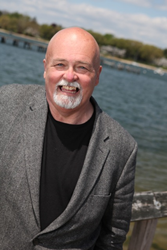 Here's a Plan with fiscal underpinnings that will work if the establishment would get out of the way...Bonnie Parker, NYC
New York City (PRWEB) October 22, 2014
Michael McDermott, Candidate for Governor, shines in Sunday debate.
McDermott and Rob Aspirino squared off in a public debate on Sunday, October 19th, in New York, and New York Voters were the clear winner. A full airing of Candidates' views, visions and perspectives revealed one startling fact: Democrats and Republicans are equally to blame for the current economic conditions in New York.
Candidate McDermott presents a clear choice. The McDermott Plan he is proposing solves many of New York's current problems and is generating a lot of excitement and a lot of anticipation.
The McDermott Plan is a simple list of proposals to attract business back to NYC, reduce oppressive state bureaucracy and eliminate taxes. Then create quality jobs and pay for it all with savings created by aggressive actions against government waste, fraud and fiscal abuse.
When added together, this appears to be an organized, focused solution to many of New York's most serious problems.
Michael McDermott is running on a platform of smaller New York State Government, lowering taxes on New Yorkers, and reversing the exodus of younger New Yorkers from the state. Mr. McDermott has also proposed a unique set of solutions to counter excess and wasteful spending by the State.
McDermott ran in 2012 for the 3rd Congressional District on Long Island, and has worked as a commercial real estate broker for the past several years in Long Island, New York.
Contact
Michael McDermott
Vote McDermott
(631) 358-1931