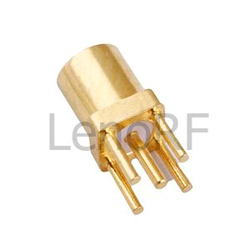 (PRWEB) October 19, 2014
Recently, LenoRF, a renowned connector manufacturer and retailer in China, has added a new collection of coaxial cable connectors to its online category. According to the CEO of the company, the brand new cables are specially made for the global clients.
"We are happy to release our new versions of high quality coaxial cable connectors. At the moment, all our products are available at low rates. Customers who are in need of some coaxial cable connectors can take a little time to browse through our website," the CEO says.
What's more, all customers who place an order for these coaxial cable connectors can get a discounted price, up to 30% off. The promotion is valid until October 30, 2014. The company's new items come in several different specifications. They are all made from durable and safe materials. LenoRF has good consistency in its quality. It has a pool of experts who have extensive experience in making high end devices.
The company persists in manufacturing top quality electrical accessories and believes that the excellent products and sincere service will bring more customers in the future. All the products are delicately made for high-end clients. All items go through meticulous engineering, smart designing and strict testing before they are delivered to their purchasers.
About LenoRF
LenoRF is an online supplier of high end electrical equipment. It is a China based company that aims to provide customers with high quality products at the lowest possible prices. Customers can try the company's products through sample orders with a long-term contract. Most customers come back soon after receiving their first deals.
More details about the company's useful products can be found at http://www.rfcnn.com/SMA-RF-Connector-Gallery-45.html.