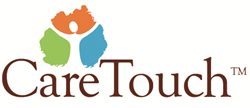 We've helped HME providers double and triple their resupply revenue, and our end of year promotion makes beginning an outreach program simple.
Denver, CO (PRWEB) October 21, 2014
CareTouch Communications, Inc. released two end-of-year promotions to Home Medical Equipment (HME) providers who are interested in reaching out to their patient population in 2014 in an effort to boost resupply revenues. The two programs include free services for HME providers, whether they are using Mediware's Fastrack or another billing system.
Existing Mediware® Fastrack customers can begin a resupply program by the end of 2014 and receive a communication module at no cost. This enables easy, two-way integration of patient data and allows outreach campaigns to be initiated quickly.
New customers on a different billing system can begin a resupply program this year and receive a complimentary end-of-year outreach campaign that includes a phone call and email broadcast reminding patients to order supplies before their deductibles reset.
Regardless of the type of billing system an HME provider is using, the CareTouch end-of-year integration programs provide fast outreach to patients. CareTouch has developed a video showing the steps involved in easy integration.
"We've helped HME providers double and triple their resupply revenue," commented Matthew Dolph, CEO of CareTouch. "Getting started used to be the hard part, but now with simple integration solutions, and this end of year promotion, beginning an outreach program makes even more sense, and can have a significant impact on the HME provider's bottom line."
If you are interested in learning more about the solutions CareTouch offers, contact them to schedule a live demo by visiting http://www.caretouch.com/demo.
Mediware® is a registered trademark of Mediware Information Systems. Fastrack is a trademark of Mediware.
About CareTouch
CareTouch Communications, Inc. (http://www.caretouch.com) is a leader in patient engagement and partners with healthcare suppliers to improve people's health. The company merges technology with a live, multi-lingual call staff, enabling suppliers to maintain consistent communication with patients who require replenishment of medical equipment and supplies. CareTouch specializes in sleep and diabetic resupply, sleep adherence, oxygen equipment replenishment, nebulizer supply replenishment, payment collections and manufacturing recall notification. The company is headquartered in Westminster, Colorado.