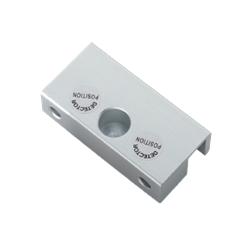 (PRWEB) October 19, 2014
Locks-Magnetic.com is one of the world's leading magnetic lock factories. It has introduced its new assortment of high quality mag locks for glass doors for customers all over the world. What's more, all these useful locks are provided at discounted rates, up to 35% off.
Locks-Magnetic.com is absolutely an expert in the magnetic lock industry. All its products are featured with unique designs and great performance. A lot of them are among the hottest items in the global market. The company has employed a team of top designers who insist on using top quality materials and work hard to create the best items.
The company wants to meet the huge demand on high quality magnetic locks in the current market. Thus, it has created a wide variety of practical magnetic locks recently. What customers will like best about its new items is their value. All the brand new mag locks for glass doors are available at the lowest possible rates. What's more, profound rebates are offered for every order; that will certainly attract more people.
Some detailed information about the company's glass electric door locks is as follows:
Dimension: 90x48x32(mm)
Glass Thickness: 10-15mm
Suitable: Frameless Glass Door
Opening Mode: 90 or 180 Degree Door
Finished for Shell: Stainless steel, Wire Drawing
Weight: 0.5kg
About Locks-Magnetic.com
Locks-Magnetic.com is a leading online store of high quality magnetic lock products. With an aim of offering the most affordable and convenient products, the company often announces new innovative products. In addition, it launches big promotions at its one-stop-shop website frequently. Customer service is the top priority of this professional supplier. More details about the company and its high quality products can be found at http://www.locks-magnetic.com/Magnetic/.