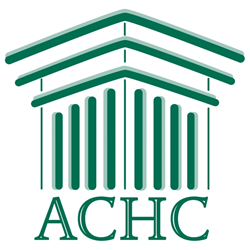 Cary, NC (PRWEB) October 20, 2014
Optima Health now recognizes ACHC accreditation for sleep facilities seeking to enter the Optima Health network. To be accepted by Optima, sleep facilities must achieve accreditation by one of the approved accreditation organizations in addition to meeting other participation requirements and aligning with current network needs.
The Virginia-based health plan provides coverage to more than 444,000 members throughout the state. The Optima Health provider network consists of more than 15,000 providers including specialists, primary care physicians, and hospitals across Virginia. The decision to consider ACHC accreditation as appropriate evidence of compliance will allow sleep facilities currently accredited by ACHC to request access to the Optima Health network. Optima Health's acceptance of ACHC sleep accreditation is accompanied by numerous other recognitions, including the network's acceptance of ACHC behavioral health accreditation.
"ACHC is committed to offering accreditation programs that facilitate the highest-quality of patient care through a consultative survey approach. Our sleep accreditation program is widely recognized and assesses sleep providers based on industry-specific quality standards," said ACHC Director of DMEPOS, Pharmacy, and Sleep, Timothy Safley, MBA, RRT, RCP. "We are proud to be recognized by Optima Health and believe the decision will provide sleep centers with the option to choose the accreditation organization that best fits the specific needs of the sleep center and patient."
ACHC offers a patient-focused approach to sleep accreditation with standards that were developed with direct input from industry professionals to ensure that all requirements are relevant and realistic. In order to remain flexible to the needs of providers, ACHC's Sleep accreditation program offers standards for Sleep Labs and stand-alone Home Sleep Testing services.
ACHC is a not-for-profit accreditation organization that has stood as a symbol of quality and excellence since 1986. The organization has CMS Deeming Authority for Home Health, Hospice, and DMEPOS, and a Quality Management System that is certified to ISO 9001:2008. ACHC is the provider's choice for accreditation because of their personal Accreditation Advisors, relevant and realistic standards, competitive pricing, and a friendly, consultative approach to accreditation. Accreditation by ACHC reflects an organization's dedication and commitment to meeting standards that facilitate a higher level of performance and patient care. For more information on ACHC's accreditation programs, or to download ACHC accreditation standards, please visit achc.org or contact them at customerservice(at)achc(dot)org or 855-937-2242.