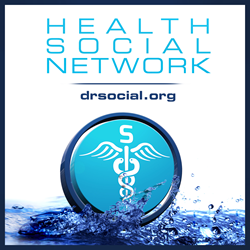 Los Angeles, California (PRWEB) October 20, 2014
DrSocial has recently announced three major partnerships with other healthcare providers with the mission to strengthen the access and communication between patients, doctors and health services. CCA (Colon Cancer Alliance), Compared Care, and Reeldx are the companies teamed up with DrSocial on the road to accomplishing that mission.
·CCA is the largest colorectal cancer non-profit organization in the U.S., with over 37,000 members and several nationwide chapters. The CCA is dedicated to ending the suffering caused by colorectal cancer through patient support, education, research and advocacy.
The CCA offers a variety of patient support services including a national conference, regional seminars (Conversations about Colorectal Cancer), a toll-free helpline, chat forum, and the Buddy Program, which provides both survivors and caregivers with a chance to connect with someone who has gone through a similar experience. The CCA Web site includes information about issues including screening, treatment, clinical trials, quality of life and financial issues.
For every new sign up on DrSocial, a $1.00 donation will be made to the Colon Cancer Alliance on user's behalf and sponsor CCA's endeavours to knock colon cancer out of the top three cancer killers.
·Compared Care was founded in April 2014 by Ethan Steininger with the goal of providing a transparent healthcare marketplace, where users are able to comparison shop for their health services from the highest quality providers. Users may input their medical bills anonymously (without any Personally Identifiable Information) into the Compared Care medical bill repository to help other patients searching for a similar service.
Patients can search for a specific procedure or service and find every provider that offers it as well as their corresponding costs, credentials and location. It is a one stop shop for medical information for patients. High medical bills are the leading cause of personal bankruptcy in the U.S. A primary cause of this is the lack of price and quality transparency in the medical industry. Compared Care's efforts will help the healthcare industry become more transparent which will increase competition, driving quality up, and prices down.
Compared Care's research strategy allows users to rely on the precision of the information provided, as founder Ethan Steininger stated for the University of Maryland, Baltimore County: "With Compared Care, you can research your procedures before committing, in order to make more intelligent medical decisions. We take into account the user's required: proximity, budget and quality of care to find the most suitable procedures conducted by the best providers."
·ReelDx was founded by David Spiro and Bill Kelly in 2013. David had first recognized the power of recording video of patient-doctor interactions while on faculty at Yale. Bill, who had co-founded a company that became WebMD, and Learning.com, recognized a disruptive healthcare IT opportunity. Together with Nick Adkins and Andrew Richards, the team developed the vision of ReelDx: to enable anyone to create Personal Clinical Video and share them safely with anyone else.
ReelDx Education is a collection of real patient video case for medical education. All content provided on ReelDx Education is peer-reviewed and evidence-based, providing training and bedside support. Any health professional and trainee can benefit from reviewing real patient encounters in this signature video case-study format. ReelDx works with leading institutions and practitioners to capture video cases in an ethical and transparent way. All participating patients are first provided excellent medical care, and only then approached and consented about participating in a ReelDx Education case. Each video case is reviewed by peers and a board of medical editors for accuracy, relevance and quality.
Nick Adkins is currently working to further the company's development and establish new partners: "Our vision is that sharable, secure, digital video can be a powerful mechanism for patient engagement, provider-patient and peer-to-peer communication, and education. We are working with partners on cool apps like asynchronous, store-and-forward video telemedicine; clinical trial monitoring and adherence; and video charting for inclusion in the EHR record of a visit, to name just a few. There are lots of use cases for medvideo!"
Through these new sustainable partnerships, DrSocial can help raise each profile, expand the users data base and present the most resourceful medical services for the community. The joined forces between DrSocial, CCA, Compared Care, and ReelDx intend to transform the current performance of healthcare providers by making it more accessible and transparent and contribute for its future evolvement.