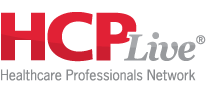 The more that people are allowed out of that area, the more certain it is for other cases to start showing up.
(PRWEB) October 18, 2014
It took seven months from the first warning about the Ebola virus from the World Health Organization (WHO) for a diagnosis to occur on U.S. soil. Since then, it's taken just three weeks for reaction to Ebola to go from public health concern to near panic, capped by a Congressional hearing, calls for a travel ban from West Africa, and dozens of false alarms.
Amid all the public outcry over Ebola, this week HCPLive asked Peter Salgo, MD, professor of medicine and anesthesiology at Columbia University and associate director of Surgical Intensive Care for New York-Presbyterian Hospital in New York City, and Alfred A. Deluca, Jr, MD, an internist and infectious disease specialist from Manalapan, New Jersey, with more than 25 years of experience, to separate facts from the uproar in, "HCPLive Practice Brief: A Focus on Ebola for Practitioners." The full discussion appears on http://www.hcplive.com and can be viewed here.
The current outbreak of Ebola is concentrated in Liberia, Sierra Leone, and Guinea; Dr. Salgo noted that WHO predicts that Liberia will see 10,000 new cases a week, and that mortality rates in that country will reach 70 percent. He and Dr. Deluca outlined factors that have contributed to its spread, including malnutrition, poverty, existing illnesses, poor sanitation and a lack of modern sewerage.
While Dr. Deluca agreed with the consensus that the key to stopping Ebola is containing the virus at its source in West Africa, he was more open to travel restrictions than the U.S. health officials who testified Thursday before Congress.
"The more that people are allowed out of that area, the more certain it is for other cases to start showing up," Dr. Deluca said. While prevention is the most important element of containing Ebola, "to just say anybody can travel anywhere they want coming from there might put a lot more people at risk."
Dr. Salgo asked Dr. Deluca to discuss what appears to be a key source of alarm in the United States, which is the disconnect between what Dr. Salgo called "some of the assurances we've heard from public health officials, versus some of the truths as you see it." Dr. Deluca outlined some of the facts about transmission: through direct contact with tears, saliva, urine, vomit, stool, and perspiration. The two discussed reports of possible airborne spread of Ebola, through droplets.
To protect healthcare workers, Dr. Deluca said the garb worn by orthopedic surgeons is a good guide: complete coverage of the body, with no visible skin; all mucous membranes must be covered, shoe covers and head covers are essential. It's unclear if all this was provided for two nurses who contracted the virus after treating a Liberian patient who traveled to Dallas before his symptoms appeared. The patient died October 8, 2014.
To handle patients with Ebola, Dr. Deluca said that the United States only has a few special containment units, such as the ones in Atlanta and in Maryland where the two Dallas nurses were taken for care. The more practical solution for a typical U.S. hospital confronted with an Ebola case, he said, might be to use a portable treatment facility, "outside of the hospital proper."
He was critical of the CDC's management of the early cases in the United States. "A bureaucracy as large as that ought to be able to get out of its own way when it's most needed," Dr. Deluca said.
The resulting alarm has not been limited to those with inadequate information, Dr. Deluca said. Fellow physicians have asked him whether they should cancel plans to travel to Dallas or take cruises. "Our best efforts will keep this from becoming the horror that's in Africa right now, and the public should not be overly concerned," he said.
About HCPLive
HCPLive is a comprehensive clinical news and information portal that provides physicians and other health care professionals with up-to-date specialty- and disease-specific resources that can help them provide better care to patients. At HCPLive, you'll find breaking news, video interviews with leading physician experts, in-depth conference coverage, finance and practice management updates, insight and analysis from physician contributors, and other multimedia resources.
For information contact:
Todd Kunkler, Editorial Director
tkunkler(at)mdmag(dot)com
(609) 716-7777 x 146