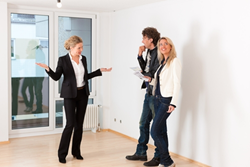 Low mortgage rates and rising rent prices were cited as the causes behind the growing disparity between the costs of renting and buying a home.
Chicago, IL (PRWEB) October 18, 2014
The Federal Savings Bank knows that when searching for a home, one expects a condo would be more affordable than a detached house, but a recent October 9th report from Trulia titled "Condo Prices and Apartment Rents Outpacing Single-Family Home Costs" revealed the opposite is becoming more common.
The September Trulia Price Monitor revealed asking prices for all homes went up 0.8 percent on a seasonally adjusted basis from August to September. Compared to September 2013, there was a 6.4 percent gain. When excluding foreclosures, the month-over-month comparison was unchanged, but the year-over-year change was a 5.9 percent increase.
Additionally, for the year-over-year comparison, 92 of the 100 largest metro areas in the U.S. had a price increase. The Miami metro area had the largest price growth, notching a 14 percent gain between September and the same month a year ago. The Magic City was followed by Palm Bay-Melbourne-Titusville, Florida (13.1 percent), Toledo, Ohio (12.5 percent), Ventura County, California (12.4 percent) and Oakland, California (11.9 percent).
Following widespread price gains across the country, real estate investors have been rethinking their target markets for expanding their portfolios, according to National Real Estate Investor. Among the currently popular regions are southeast Florida, the Carolinas and the Midwest. Given that investor activity tends to escalate home prices, it's reasonable that Miami's prices are on the rise.
Condo price growth outpaces single-family gains
Although home prices went up across the board in September, the Trulia report showed condos accelerated faster than single-family homes. While condo prices rose 7.3 percent from September 2013, single-family homes notched a 6.0 percent price gain.
Miami topped the list for condo price growth, with a 17.0 percent year-over-year gain. The top five for condo price appreciation was rounded out by Denver (15.5 percent), West Palm Beach, Florida (15.2 percent), San Francisco (12.7 percent) and Chicago (10.9 percent). Miami also had the top price increase for single-family homes.
"Although condo prices are outpacing single-family home prices, they are following similar patterns," the report said. "Condo prices and single-family home prices are both rising faster in metros with stronger job growth and those that had a more severe housing bust in the past decade (a bounceback due to the 'rebound effect')."
Homes are financially more viable than apartments
The September Price Monitor showed it is more affordable to rent a single-family house than to rent an apartment, and a separate Trulia report revealed buying a house is more affordable than renting.
Trulia's Rent Versus Buy Report explained it was 38 percent cheaper to buy a home rather than rent in the third quarter of 2014. This is an increase from the 35 percent gap noted the same time a year ago. Low mortgage rates and rising rent prices were cited as the causes behind the growing disparity between the costs of renting and buying a home. Given the data, it appears now is a good time to transition from renting to homeownership.
Contact the Federal Savings Bank, a veteran owned bank, for information about getting a low cost mortgage to become a homeowner.