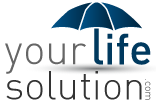 Chicago, IL (PRWEB) October 19, 2014
YourLifeSolution.com, a service which allows consumers to view their own life insurance costs entirely online, is today announcing their upcoming filing of an S Corporation within the State of Florida. The name which has been chosen for this S Corporation is 'Stockholm Financial'. According to Eric Smith, the founder of YourLifeSolution.com, the name has no real significance. "The name sounds good to me and shouldn't alienate anyone and is generic enough to be used for multiple ventures", said Eric Smith.
Stockholm Financial is expected to be officially a corporation domiciled in the State of Florida by February.
YourLifeSolution.com encourages Internet users to research their own life insurance options at the quote engine on YourLifeSolution.com. Information can be obtained by phone from Eric Smith at 888.374.2764.