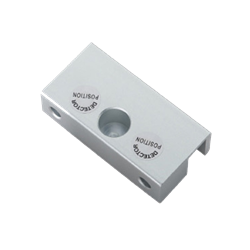 (PRWEB) October 19, 2014
Recently, Locks-Magnetic.com, one of the world's leading magnetic lock factories, has released a new collection of mag locks for frameless glass doors. What's more, the company has launched a big sale for these wonderful items.
As a leading supplier in the global market, Locks-Magnetic.com pays close attention to product quality and online service. All its products are featured with unique designs and great performance. A lot of them are among the hottest items in the global market. At its online shop, it is convenient for worldwide consumers to place an order. Its experienced experts often share their opinion and knowledge with frequent callers.
"We are pleased to release our new versions of mag locks for frameless glass doors. They are well designed by our top experts. Locks-Magnetic.com has been working in the locks for several years. A lot of our products sell well at home and abroad. Thus, I believe our new mag locks for frameless glass doors will be popular among the international clients. Please note that the special offer will come to an end on October 30, 2014," the company's marketing specialist says.
Some detailed information about the company's mag locks for frameless glass doors is as follows:
Dimension: 90x48x32(mm)
Glass Thickness: 10-15mm
Suitable: Frameless Glass Door
Opening Mode: 90 or 180 Degree Door
Finished for Shell: Stainless steel, Wire Drawing
Weight: 0.5kg
About Locks-Magnetic.com
Locks-Magnetic.com is a leading online store of high quality magnetic lock products. With an aim of offering the most affordable and convenient products, the company often announces new innovative products. In addition, it launches big promotions at its one-stop-shop website frequently. Customer service is the top priority of this professional supplier. More details about the company and its high quality products can be found at http://www.locks-magnetic.com/Magnetic/.