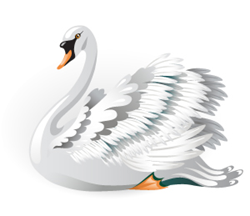 I appreciate your posts because they bring aha moments (a lot of them)..." Karen Droege
Laurel, MD (PRWEB) October 21, 2014
Highly sensitive people are wonderful innovators, creative problem solvers, designers, coaches and leaders. They are among the most creative and visionary people in the world and are naturally oriented toward building of a better world.
Over the past several years, more people are aware of the highly sensitive trait thanks to the influence of several important books: Elaine Aron's The Highly Sensitive Person and Susan Cain's bestseller Quiet.
HSP Health, a leading online resource about and for the highly sensitive person, is offering a new program that helps highly sensitive people understand their great gifts and how much their contribution matters.
Many highly sensitive people are gifted. Because they are different and usually right-brained, they approach the world from a holistic and contextual point of view which makes them conscientious, creative deep thinkers. The HSP Health class provides the holistic, contextual perspective and frameworks that HSPs need to see the value in what they bring to the world.
The There's Nothing Wrong With You!: A Special Class For Highly Sensitive People class is an online class with two parts that can be taken as a self-study course or with the coaching option.
In Part 1: Embrace Your Special Nature, highly sensitive creatives
1. Discover why it is important to embrace their trait now
2. Connect the importance of their history to understanding their story
3. Start connecting the dots between self perception, culture and family
4. Enjoy a deep dive into 11 highly sensitive characteristics to claim them and reframe them
5. Develop a clear and compelling view of the benefits of each of the 11 HSP characteristics
6. Create a statement of who they are – independent of cultural and social perceptions of worth to build a new and solid foundation for their identity.
In Part 2: Claim Your Place In the World, the highly sensitive creative will
1. Discover the relationship and importance of stories to their identities
2. Learn about the visionary role and the highly sensitive person
3. Explore the two most fundamental ways we develop and cultures develop
4. Find out how culture is created – it is a fascinating story
5. Do a deep dive into the evolutional model that makes the world make sense
6. Learn how to marry skepticism and empathy
7. Discover how to embrace the past without being a slave to it
8. Find the values models that reflects where they are and which helps them find their natural place in the world
9. Start a new story about their life from their new perspective about themselves.
In each program highly sensitive people accelerate their development by clearing their inner confusion about their gifts and ability to contribute to the world. The two classes provide the highly sensitive person with the tools they need to move out into the world with confidence. To find out more, visit the There's Nothing Wrong With You! page.
Since 2011 HSP Health has specialized in "aha" moments that further personal growth. It is a leading online portal supporting the self actualization and wellbeing of highly sensitive people. It offers a blog, library, ebook, newsletter and online classes. It was founded by Maria Hill, BA, MBA, BFA, who has worked in the healthcare and computer fields and is a reiki master, artist and coach.