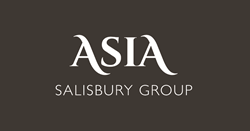 One of the key factors to our success is that we have a team of multilingual researchers. With people on the ground, it allows us to see detailed opportunities.
London, UK (PRWEB UK) 21 October 2014
Around the globe, investors search for properties that they can purchase, rent, and sell for a profit at a later date. There have been various problems with credit availability, which has led many investors to get out of the real estate industry early however one company has stayed ahead of the game and is bringing great deals to global investors through its brand new website http://www.sgasia.net.
Salisbury Group Asia has been offering investment opportunities since 2006. They find premium apartments, condos and apartments throughout Europe and have then brought smaller investors into the opportunities. Since 2009, they have also been focusing on the South Asian markets.
"One of the key factors to our success is that we have a team of multilingual researchers. With people on the ground, it allows us to see detailed opportunities, not possible solely using the internet. Local knowledge is what makes it possible to make effective investments," comments Maynard Harry, company CEO.
The company applies various criteria to every new development opportunity. This includes exploring the desirability. People will not want to live in the property or buy it in the short or long term if it is not desirable. Aspects which determine whether a property is desirable include location, aesthetic, finish, facilities and maintenance.
"I work with this investment group because they do the research. Even the developers are explored to ensure they have a track record for maintaining a project following completion," says one investor from the UK. "They only offer properties that are desirable and priced right. I suppose the greatest comfort is knowing that they are spending their own money on these properties too."
When all of the criteria have been established and the price is at 15 percent below the market value, then purchases will be made. Often, Salisbury Group Asia will purchase between 10 and 60 properties at once. These are then offered to smaller investment partners. The method has worked well and makes it possible for investors to begin renting the properties immediately in the open market, or by taking advantage of the guaranteed rental scheme from the company. The recommendation is to hold onto the properties for a minimum period of four years.
Real estate investors who are interested in exploring new markets can work closely with Salisbury Group Asia. There is a sign-up form on the website to become a member. Investment members will then be informed of the various opportunities prior to anyone else.
The "Investor" opportunity provides a discount on the price of the real estate property as well as a two week advance notice of the opportunity. Depending upon how many members/Investors choose to take advantage of the property, it may never become available to the general public because of them all being purchased.
This opportunity has worked well in the past and people who become members have the ability to have a person on the ground to help research properties prior to them being purchased.
Contact:
Maynard Harry
0800-024-6676
enquiries(at)sgasia(dot)net
http://www.sgasia.net