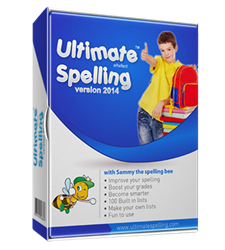 Using a spelling program or getting hooked up with an online typing course could help users of social media improve the quality of their social media posts.
New York City, NY (PRWEB) October 22, 2014
eReflect brings a new humorous Twitter account to the public's attention! Illustrated Typos offers funny illustrations of tweets with typos using creative and quite often absurd images, which was a topic in the recent article of news.com.au. Illustrated Typos does help to promote better language skills, eReflect said today, and despite its humorous approach to spelling and typographical errors provides a way to seriously look at this ongoing online issue.
eReflect, designer of one of the best spelling software programs on the market, salutes the effort and creative energy invested by the owner of Illustrated Typos in locating these misspelled tweets and turning them into creative, funny photos for the public's pleasure.
Examples of recent funny posts include the following: "I worry I might be heading to midwife crisis" - "Feeling melancollie about the snow conditions" - "A Dinersaur" - "I wanna visit the ifold tower one day" - "Elvis Parsley." These are just a few of the tweets that make readers first wince and then laugh, all with misspelling and typos in them that Illustrated Typos has chosen to depict in funny images.
Twitter and other social media platforms often have worryingly large amounts of content that's of poor quality. This is often attributed to users' laziness, but it also occurs because of lack of proofreading, increased typing speed without attention to quality, and quite often poor spelling and typing skills. While people learn to spell in school, this doesn't mean they continue placing importance on spelling skills when they grow older. As a result, many people see their spelling performance deteriorate over the years.
Using a spelling program or getting hooked up with an online typing course could help users of social media improve the quality of their social media posts. By eliminating obvious - and ludicrous - errors, people can avoid having their posts flagged for them by their friends and even strangers.
"I got an ifawn" contains a misspelling of the word "iPhone," while "Me & Corey did the lady and the ramp thing with spaghetti noodle" seems to be a typo or an autocorrect misinterpretation where "tramp" has been substituted with "ramp." People typing on smartphones while engaging in other tasks tend to not create grammatically correct, misspelling-free tweets. eReflect asserts that it only take a few minutes per week to improve spelling skills and sharpen typing techniques, something that allows people to avoid such typos and misspellings in their social media content.
***********
For more information about how Ultimate Spelling software can improve spelling performance for you and your family, please visit the official website at http://www.ultimatespelling.com.
About Ultimate Spelling™
Ultimate Spelling provides a modern and easy to use spelling software that has been designed with one goal in mind – making children want to learn.
It is a fast and easy way to master even the most complicated spelling, without the need to write long lists or complete boring tests.
In fact, Ultimate Spelling provides more than just spelling help. It is a complete educational resource that boosts all level of a child's literacy.
Containing a personal computer tutor, Ultimate Spelling is the most realistic step-by-step guide to flawless spelling ability.