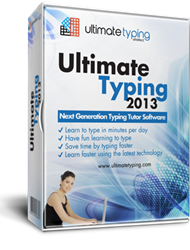 Although the time saved by touch typing helps reduce the hours spent in a sitting position, keyboard use poses many health concerns if not done in an ergonomically safe way...
New York City, NY (PRWEB) October 24, 2014
eReflect is a proponent of workplace safety, and the company provides a focus on easy tips workers can use to reduce stress at work and avoid health conditions and injuries at the office. These tips are incorporated into the instruction built in to the Ultimate Typing™ software system as well as many of the articles eReflect shares with readers on the product website and blog.
Sedentary lifestyles and extensive periods of sitting are the defining characteristics of office-bound, modern day employees. People abstain from physical activity and choose inactive lifestyles where most of their work and free time is spent sitting on chairs. This lifestyle poses serious long-term health risks, such as obesity, diabetes, and heart disease.
Besides costing companies and countries a lot of money on healthcare, these health risks also deteriorate the quality of life for people suffering from them. Typing program developer eReflect recommends a more active lifestyle to thwart the health risks of sedentary life. The company also encourages people to study and apply ergonomics to avoid wrist, back, and neck injuries at work.
Back and neck pain are associated with prolonged sitting and standing and eReflect urges people to take advantage of any free time to do something as simple as walk around the office. Employees can take their lunch breaks outside the office so that they can both burn calories and release tension built up in their backs, shoulders, and neck.
Although the time saved by touch typing helps reduce the hours spent in a sitting position, keyboard use poses many health concerns if not done in an ergonomically safe way, eReflect emphasizes. Without the right touch typing technique people can put too much of a burden on a particular hand or fingers and not use others, which could result in carpal tunnel syndrome and other conditions like soreness or stiffness. People who spend most of their work hours at the computer may also experience wrist and finger numbing due to the poor application of ergonomics at the office.
eReflect hopes that people with keyboard-based jobs take the opportunity to become well acquainted with the best ergonomic practices to ensure optimized wrist and finger comfort and more efficient typing output. eReflect uses its touch typing program, Ultimate Typing™, to help teach typing to adults and part of this instruction is helping them improve their keyboarding productivity and streamline their work flow while keeping ergonomics in mind.
The combination of efficient, safe typing skills, post-work physical activity, and the use of well-designed work stations could substantially help people boost their health, reduce stress and boost their productivity, eReflect concludes.
*********
For more details on Ultimate Typing™ please visit http://www.ultimatetyping.com/.
About Ultimate Typing™
Ultimate Typing™ software is designed specifically for the improvement of typing skills. Created by eReflect, a world leader in e-learning and self-development software, Ultimate Typing™ has been informed by the latest developments in the science of touch typing.
Since its creation in 2006 by Marc Slater, the company has already catered to over 112 countries all over the world, offering products with the latest cutting-edge technology, some of which are among the world's most recognized and awarded in the industry.