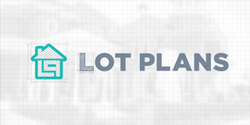 Making sure our customers can buy the best plans at the best price is a goal every company should have, but not one that every company can achieve.
Santa Monica, CA (PRWEB) October 20, 2014
Lot Plans LLC storms out the gates with its innovative approach to selling residential house plans. With competitors already in the market, Lot Plans has developed a user-friendly website and unique marketing strategies to take a large bite of the current market share. With the trend in online house plans purchasing increasing each year, Lot Plans aims to be the premiere site and one-stop shop for all things related to home building.
A powerful team lead by CEO Ramin Ghaneeian, the company plans to bring a "human approach" to this static industry. Enhancing elements including innovative web design and superb customer service, Lot Plans aims to take control over the industry. With strategies focused on automating systems for both architects and customers, the company promises a user-friendly and efficient overall experience.
A strong emphasis on quality control is a key factor in this success. As stated by the CEO, "Making sure we treat not just our customers, but our architectural partners, right is our first and primary goal. Everything else will surely fall in place." The team behind Lot Plans has scoured the industry to find the best plans developed by the best people. "Making sure our customers can buy the best plans at the best price is a goal every company should have, but not one that every company can achieve."
The company states that it puts people over profits. "We have worked very hard to not only make our website beautiful but easy to use," quotes CEO Ramin Ghaneeian. "Lot Plans is a product of a few strong and creative minds coming together to deliver a superior product. One the market has yet to see."
With its official launch planned for mid-November 2014, the team is working around the clock to ensure it stands out from its competitors. Equipped to handle large online traffic, Lot Plans carries a wide variety of architectural plans and online features to steer the market in its direction. Planned to launch with features like an estimated cost-to-build and the ability to modify ready-made plans, Lot Plans has the tools for success. With the website design already in place, functionality is being built to deliver the best shopping experience: "We are thrilled with our product and are looking forward to what we come up with next."
Visit us at http://www.lotplans.com