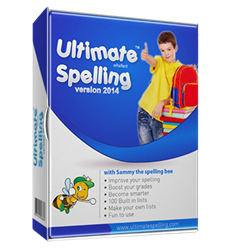 People should be certain that the references chosen will only have positive things to say about them.
New York City, NY (PRWEB) October 25, 2014
Background and reference checks are a routine process for hiring managers when they want to choose the best possible candidates for a company. eReflect has published an Ultimate Spelling™ guide on how companies run background checks on potential employees, and readers who are candidates for new positions can benefit from this advice in order to do well in their job interviews.
A background check allows a company to confirm a candidate's capacities, skills, knowledge, and authority. Background checks give companies a clear, accurate idea of each candidate they consider for a job.
From salary verification to previous duties and responsibilities, plus a history of performance indices, a background check can involve a number of things. Academic qualifications, strengths and weaknesses, professionalism, and coherence with corporate culture are other parameters a background check often involves.
A background check often suffices, but sometimes companies delve deeper, conducting reference checks as well, as eReflect, developer of the spelling program Ultimate Spelling™, notes in the article. Potential references must be contacted prior to an interview and be informed of a candidate's job hunt, and this can affect the time it takes to go through the hiring process. Ideally, a candidate's references need to be asked for permission for whether they want to serve as a reference or not because not every former employer is willing to be a reference for their one-time employees.
References can give candidates the edge required to land a job, and that's why they need to be carefully selected, eReflect stresses. References must be willing to share honest but positive thoughts about the candidate and emphasize their strong points over any weak ones.
eReflect recommends the "less is more" rule when it comes to how many references a person should submit as part of their job application. Candidates should choose their references based on how pleased a former employer has been with their work and not overwhelm a hiring manager with too many people to contact.
More references doesn't always equal a more positive image, eReflect explains. People should be certain that the references chosen will only have positive things to say about them. If the hiring manager does not require references with the application, candidates should have their references ready before an interview; each company follows a different process as to when they run reference and background checks on candidates. eReflect is an educational company that teaches spelling through the Ultimate Spelling™ program and as such is convinced of the importance of good grammar and spelling in a job application, no matter how many positive references are provided.
eReflect wants everyone to profit from spelling made simple through their software and spelling-related articles, and the company hopes that this article will simplify the employment process for readers. eReflect wishes good luck to every job candidate.
***********
For more information about how Ultimate Spelling software can improve spelling performance for you and your family, please visit the official website at http://www.ultimatespelling.com.
About Ultimate Spelling™
Ultimate Spelling provides a modern and easy to use spelling software that has been designed with one goal in mind – making children want to learn.
It is a fast and easy way to master even the most complicated spelling, without the need to write long lists or complete boring tests.
In fact, Ultimate Spelling provides more than just spelling help. It is a complete educational resource that boosts all level of a child's literacy.
Containing a personal computer tutor, Ultimate Spelling is the most realistic step-by-step guide to flawless spelling ability.