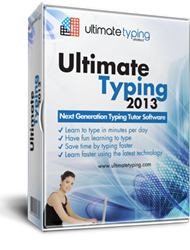 ...touch typing is one key tech skill that people are expected to have mastered quite early in their lives.
New York City, NY (PRWEB) October 27, 2014
Keyboarding classes are essential, announced eReflect in the latest Ultimate Typing™ blog post. eReflect is the designer of the typing tutor program, Ultimate Typing™. In this new article, the company argues that keyboarding is an essential tech skill, and that students in elementary school need to be competent in this skill in order to make the most out of their learning opportunities.
Students cannot expect to excel academically if they don't have basic knowledge of touch typing and other central skills, eReflect believes.
Once students learn how to touch type efficiently it gets easier to complete assignments, do online research in libraries and on websites, touch type error-free reports and essays, and in general streamline their learning experience.
As the developer of one of the best typing software products for children and adults alike, eReflect is invested in making this skill available to as many students as possible. In the post, the company also highlights another reason why keyboarding classes should be an integral part of modern-day curriculum. eReflect points out touch typing is a risk-free investment for a student's future. The skill of touch typing has no expiration date, and a competent typist will reap the benefits of their fast and accurate touch typing techniques for as long as they use keyboard-based devices. Given technology's ubiquity that could mean the benefits of learning touch typing can be enjoyed for well over 50 years.
As with most skills, touch typing is one key tech skill that people are expected to have mastered quite early in their lives. As technology enters into every aspect of people's lives, it is projected that touch typing will become as fundamental as literacy over the next few years, eReflect asserts.
The typing program designer also emphasizes a lesser-known benefit of touch typing, namely its enjoyment factor. Using the Ultimate Typing™ tutor to learn how to touch type correctly means practicing with engaging activities and playing fun typing games as part of the learning process, something that will appeal to young students, but also to typists of any age.
eReflect argues for the implementation of keyboarding classes in schools worldwide as a necessity for equipping the workforce of tomorrow with the skills and capacities to cope with the new marketplace demands and expectations.
*********
For more details on Ultimate Typing™ please visit http://www.ultimatetyping.com/.
For more details on Ultimate Typing™ EDU please visit http://www.ultimatetyping.com/schools.
About Ultimate Typing™
Ultimate Typing™ software is designed specifically for the improvement of typing skills. Created by eReflect, a world leader in e-learning and self-development software, Ultimate Typing™ has been informed by the latest developments in the science of touch typing.
Since its creation in 2006 by Marc Slater, the company has already catered to over 112 countries all over the world, offering products with the latest cutting-edge technology, some of which are among the world's most recognized and awarded in the industry.