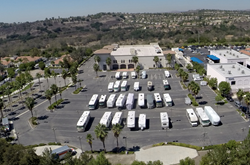 We must urge a 'Yes' vote on Measure Z
Rancho Santa Margarita, CA (PRWEB) October 22, 2014
On Thursday the Orange County Register urged every resident of Rancho Santa Margarita to vote 'Yes on Measure Z'. If passed, the proposed measure will rezone the former Nissan lot in RSM to increase flexibility of the property's use and allow it to generate revenue for the city once again.
Joe Daichendt, owner of the former Nissan site and CEO of Theory R Properties, said, "The passage of Measure Z will achieve more than a rezoning. It's about the rights of property owners to develop their own property without the control of a government masquerading as working for the good of the city while continuing to promote waste of potential revenue."
"The RSM government points to the 'master plan' as the basis for its rejection of the rezoning initiative," Daichendt explained. But, the editorial notes, "The Rancho Santa Margarita Auto Center hasn't gone [according] to plan since the beginning." The original plan zoned the property as General Commercial/ Auto. "In 1995, the plan called for a 35-acre site with 10 auto dealerships and auto-related businesses," it explained. But in 1999, and then again in 2007, the city reduced the acreage dedicated to auto-zoning to allow an office complex, and most recently, a new In-N-Out restaurant.
When the former Nissan dealership went out of business, in an effort to maintain "the largest sales-tax generator in the city…[they placed] rigid new zoning restrictions on [the property]… that would restrict a property owner's ability to develop the area beyond automotive," noted the editorial.
As a result the city has lost seven years worth of revenue, yet insists on continuing to wait for a dealership to come when none have surfaced in seven years, and 200 potential tenants have refused. Daichendt's effort to rezone the property does not go against the original plan. It revives and reinstates the original plan, as well as the desire of the city's founder to see RSM thrive.
Though the Toyota offer is still on the table, and in the best interest of both Daichendt and the city, Daichendt said that "there are many conditions that would need to be worked out" before the deal can go through.
The editorial staff at the OC Register called for Daichendt to be granted the right and flexibility to do what he wants with his property, and bring it back to the original master plan. "...all he is asking for is a return to the site's original zoning," they wrote. "We must urge a 'Yes' vote on Measure Z."