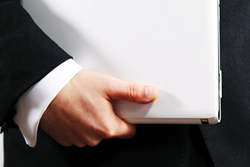 Business Consulting, On Demand.
Dallas, Texas (PRWEB) October 30, 2014
An innovative platform offering quality business consulting services launches this week. Quantifye.com provides businesses with unprecedented access to a diverse set of strategic and management consultants. The business experts have gained valuable experience from top tier institutions and are available to dedicate their knowledge to solve a myriad of challenges that small and medium sized businesses encounter.
The Dallas startup is already being utilized by businesses across the globe looking to hire expertise in a variety of industries including financial services, consumer products and manufacturing, telecommunications and IT, energy and utilities and healthcare. Companies can either schedule a pay-per-minute call with a business consultant or post a job.
CEO and Co-Founder, Shams Juma explained, "Whether you're an existing business, or dreaming of launching one, our strategic and management consultants can help you effectively address your business challenges. Smartsourcing helps many businesses stay lean and competitive while also giving access to a diverse pool of specialist talent when needed. With a range of happy customers on board, we expect many more organizations to switch on to the competitive advantages that Quantifye can provide."
In addition to providing a talented labor pool with none of the normal recruitment and employment costs and barriers, Quantifye transactions represent significant financial savings for businesses utilizing the marketplace. These are attained by replacing expensive consulting firm overheads with a selection of personalized rates from business-minded professionals competing for projects. Quantifye also operates on a no registration fee basis, making them a hugely economical option for any budget minded businesses looking to reap the monetary benefits of hiring outsourced expertise.
Unlike the free for all admission system seen in other freelance work outsourcing websites, Quantifye consultants are curated and handpicked from some of the top education institutions around the world including Harvard Business School, University of Chicago – Booth School of Business, Yale School of Management and Northwestern University's – Kellogg School of Management to name a few. They also have a wealth of professional experience with prestigious organizations such as McKinsey & Company, The Boston Consulting Group, Google, Bain Consulting, PricewaterhouseCoopers, Microsoft, Procter & Gamble & EY.
Shams Juma has pledged to provide the utmost quality by ensuring Quantifye consultants are screened and selected based on experience, education and an unparalleled passion for excellence.
Quantifye works on a simple three stage basis, making the smartsourcing procedure as easy and hassle free as possible. Businesses can schedule a call with an expert or post a job, review the quotes and hire their chosen consultant. The entire process, including payment, can be managed from within the website and is backed with the continuous support by Quantifye's management team. This makes Quantifye an efficient and effective labor exchange platform for businesses and consultants alike.
Quantifye business consultant, Marla C. articulates, "The platform technology simplifies the administrative aspects of a consulting engagement. This allows me to focus on providing my client with a high-quality end product."
The idea was incepted from CEO and co-founder, Shams Juma's extensive experience working in the corporate and consulting world and his dream to use the power of the technology to share his knowledge with those who need it most.
Shams explains "I wanted to take the knowledge and experience I have amassed over the years, and put it to good use. With the advancement of internet technologies, and early adoption of it by many consumers, we can do things today that were once thought to be impossible."
Businesses entering agreements with Quantifye can rest assured that transactions are 100% secure. All business strategic consultants and management experts are required to sign a non-disclosure agreement prior to commencing their services while the Quantifye team works diligently around the clock to ensure that all information is kept strictly confidential.
To learn more about Quantifye, to post a job or to register as a consultant visit http://www.quantifye.com or call (650) 257-0512.