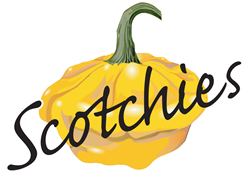 Scotchies began with a hunger for jerk done the right way, this explains why their food is authentically Jamaican and undeniably good.
Ft. Lauderdale, FL (October 20, 2014) (PRWEB) October 20, 2014
The ONE Caribbean Music Festival is proud to announce Jamaican restaurateur, Scotchies, as the title sponsor for the annual 2 day festival. Made famous from their mouth-watering, finger licking, and perfectly seasoned jerk chicken and pork, Scotchies will take center stage at the ONE Caribbean Music Festival on December 13th & 14th, 2014 being held at the Central Broward Regional Park.
Scotchies began with a hunger for jerk done the right way, this explains why their food is authentically Jamaican and undeniably good. Scotchies originally opened because good jerk food in Montego Bay wasn't available. It started as a hobby in December 2000 in a small shack on the roadside in Coral Gardens, Montego Bay. As long lines began to develop outside this small shack it was clear that something much bigger was happening. A friend suggested the name 'Scotchies' from the spice Scotch Bonnet peppers used to season jerk meats. Good news travels fast and news about the good jerk food travels even faster. It was eighteen months before a sign went up, there wasn't any real need for one. Soon Scotchies was the talk of Montego Bay and as demand increased, this little restaurant burst into a franchise with outlets island-wide in Jamaica and one restaurant in Belize. The news gets even better for diners in America, plans are in the works to bring Scotchies to South Florida. Their transition into Florida will have a musical backdrop as patrons of the One Caribbean Festival will be able to taste this amazing food while enjoying an incredible concert.
Music and food are paired as part of the Caribbean experience. So it is only natural that Scotchies, the best in Caribbean food, would partner with the One Caribbean Festival, the best in Caribbean festivals. This relationship began in 2002. Since that time Scotchies has been a constant presence at the Jamaica Jazz & Blues Festival, celebrating its 19th year in January 2015 and whose team is simultaneously producing the One Caribbean Music Festival. So on December 13th and 14th lucky concert goers in South Florida will have the opportunity to have a taste of Jamaica through juicy jerk pork and chicken along with delicious festival, roasted sweet potato and breadfruit if it's available. Scotchies is looking forward to providing Florida "an array of Jamaican goodies for many years to come."
The mission of ONE Caribbean Music Festival is to recognize and celebrate the diversity of Caribbean people and the ONENESS of the culture through food, arts, crafts, and music. The event is a unification of people and traditions of the Caribbean through unique expressions in music - food - arts and culture. A cross cultural event, there will be sounds of reggae, soca, reggaeton, kompa, calypso, salsa, merengue and ska - mixed with an exotic atmosphere of scents, flavors and beautiful people.
Early Bird tickets available online while supplies last. For more information about One Caribbean Music & Art Festival, visit http://www.OneCaribbeanFestival.com, http://www.facebook.com/ONECaribbeanMusicFest, twitter/ ONECaribbeanMusicFest or call the general office at (954) 361-5062.
About Central Broward Regional Park
Central Broward Regional Park and Stadium is a large municipal park in Lauderhill, Florida, owned and operated by Broward County. It opened on November 9, 2007, at a construction cost of $70 million. Address: 3700 NW 11th Pl, Lauderhill, FL 33311 Phone: (954) 357-5400
About Broward 100
Celebrating the Art of Community Broward 100 will commemorate Broward County's centennial with bold, innovative art and performance projects that attract visitors and bring Broward residents together using the arts, sports, recreation venues, our natural attractions and our incredible diversity to creatively bridge, bond and build their communities. Broward 100 will be framed by four distinct cornerstones of community engagement: VisualEYES, Inside Out Broward, Calendar 100 and a culminating event.
About Art of Music Productions
The producers of the event, Art Of Music Productions, has over 20 years experience in producing and promoting music festivals throughout the Caribbean, and has now entered the US market beginning with South Florida. Their signature event is the annual Jamaica Jazz and Blues Festival (since 1996). Highlights of credentials include: Director of Production for the premier Reggae Festival in the Caribbean, Reggae SumFest; Associate Producer for MTV's Spring Break in Negril, Jamaica; MTV2's Heineken Summer House, Tropical Insanity Spring Break 2000, as well as Comedian Bill Murray's TV show, The Sweet Spot; Production on St. Lucia Jazz Festival, the St Kitts Music Festival and the Turks & Caicos Music & Cultural Festival.
Event Hashtags
#onecaribbeanfestival #broward100 #scotchies #caribbeanflavor #islandsounds #globalgiving #artofmusic #haiti #borinken #jamaica #jazzandblues #music #reggae #caribbean #soca #salsa #festival #carnival #fete #fortlauderdale #miami #CNNRoots #jerk