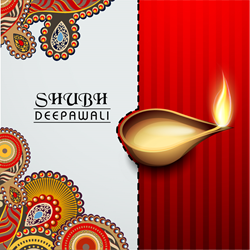 Wonderful calling experience with cheap call rates than any other website. Easy access from more than one mobile number is an added asset. Would definitely recommend everyone." (PhoneIndia.com customer)
Atlanta, Georgia (PRWEB) October 22, 2014
PhoneIndia.com celebrates the Festival of Lights with a special offer that invites all its Indian customers living outside their mother country to call their loved ones and make their day brighter. PhoneIndia.com offers 10% bonus on voice credit orders of minumum $10, so Indian people living abroad may join the celebration, no matter the country they currently live in.
The great offer created especially for Diwali by PhoneIndia.com means that for each $10 customers spend, they may call any number in India for 665 minutes, instead of 605 minutes they usually get for the same amount. The 10% bonus offer is valid for purchases between October 23rd - 25th.
The Voice Credit service works like an international long distance calling card offering all the benefits an online service provides: transparency, online account with free features, 24/7 Customer Support and many more.
Another service PhoneIndia.com offers is the Monthly Plan, for customers that call family and friends back home in India on a regular basis. The calling plans' offers are so diverse, they match every need: India 550, offering 550 minutes for only $4.99, India 1200, offering 120 minutes for only $9.99 and India 330, offering 330 minutes for only $26.99.
The services PhoneIndia.com offers are attractive due to the simple and easy to use options. Both Voice Credit & monthly plans minutes can be used for international calls, from any phone or network:

From any landline, mobile or even payphone in the world, through local or toll free access numbers.
From any smartphone through the free app called KeepCalling. The iOS and Android applications may be used to call without having to dial any access number, and even any phone number at all. Once logged in, customers can use their phone Contacts to call.
From any computer with Internet connection through the Web Call application available in customers online account.
In addition to Voice Credit and monthly plans, PhoneIndia.com customers may recharge the mobile phones of family and friends from India via the Mobile Recharge service. The process takes less than 1 minute and the credit is sent instantly to the destination number. AirCel, Reliance, AitTel, BSNL, Idea and Vodafone, Loop, MTS, Docomo, Tata Indicom, Ununir, Videocon top ups to India are available, with values varying from $5.50 to $34.37.
Several security filters protect customers from possible frauds, making all transactions 100% safe. All major payment methods are accepted: Visa, MasterCard, American Express, Discover and PayPal. The customer-focused approach, based on safe and easy to use services, is acknowledged by the customers' reviews as well: "Wonderful calling experience with cheap call rates than any other website. Easy access from more than one mobile number is an added asset. Would definitely recommend everyone." (PhoneIndia.com customer)
About PhoneIndia.com
PhoneIndia.com is an interactive website designed by KeepCalling, a global telecommunications company registered in 2002 in USA. Presently, KeepCalling provides its services to hundreds of thousands of consumers and businesses, with a focus on customer satisfaction. In 2014, Inc. 5000 listed KeepCalling as the 18th fastest growing company in the telecommunications industry in USA.