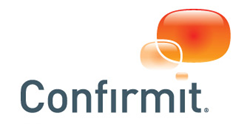 New York, NY and Oslo, Norway and London, UK (PRWEB) October 20, 2014
Confirmit, the leading global solutions provider for Customer Experience, Employee Engagement and Market Research, announced that TMC, a global, integrated media company, has named Confirmit Horizons Version 18 as a 2014 TMC Labs Innovation Award winner presented by TMC's CUSTOMER magazine.
Confirmit Horizons Version 18 enables businesses to gain maximum value from all data sources, delivering richer insights to empower smarter decision making and enable faster reactions to changing organizational needs.
"Businesses require an innovative, intelligent hub for capturing and combining together all forms of data to gain a deeper view of the customer", explains Terry Lawlor, EVP Product Management at Confirmit. "Moreover, organizations must be able to explore that data with smart analytics for faster response mechanisms. Until now, that was incredibly challenging and time-consuming. Confirmit Horizons V18 is the first solution of its kind, capable of gathering multiple, diverse sources of customer, employee and market intelligence into a single repository to drive strategic business decisions."
Confirmit Horizons Version 18 introduces Confirmit SmartHubTM, a customer engagement hub that helps businesses capture, analyze and respond to customer and market feedback across multiple channels and sources in real time. SmartHub delivers the data management, modelling and mapping services that support the other new modules in the latest release:

Instant AnalyticsTM providing immediate, actionable insights with no previous training required;
Active DashboardsTM allowing stakeholders easy, self-service creation of role-based dashboards to analyze information, track trends and quickly gain actionable insight; and
Action ManagementTM, ensuring businesses can automatically trigger actions, based on up-to-date customer, employee or market information.
"Congratulations to Confirmit for being granted a 2014 TMC Labs Innovation Award. Horizons Version 18 has been selected for demonstrating innovation, superior quality and unique features which have had a positive impact on customer-related technologies," said Rich Tehrani, CEO, TMC. "We're pleased to recognize this outstanding achievement with a TMC Labs Innovation Award."
The TMC Labs Innovation Award honors products that display innovation, unique features, and significant contributions toward improving communications technology. The TMC Labs Innovation Award is granted to those companies demonstrating ground-breaking contributions to the industry.
About Confirmit
Confirmit is the world's leading SaaS vendor for multichannel Voice of the Customer, Employee Feedback, and Market Research applications. The company has offices in Oslo (headquarters), Chengdu, Cologne, Grimstad, London, Moscow, New York, San Francisco, Vancouver, and Yaroslavl. Confirmit's software is also distributed through partner resellers in Madrid, Milan, Salvador, Sydney, and Tokyo.
Confirmit powers Global 5000 companies and Market Research agencies worldwide with a wide range of software products for feedback / data collection, panel management, data processing, analysis, and reporting. Customers include Aurora, British Airways, Cross-Tab, Dow Chemical, Farmers Insurance, GfK, GlaxoSmithKline, GMO Research, JTN Research, Keep Factor, Morehead Associates, Nielsen, Research Now, Swapit, Swisscom, Symantec and The Wellcome Trust. Visit http://www.confirmit.com for more information.
About CUSTOMER
Since 1982, CUSTOMER magazine (formerly Customer Interaction Solutions) has been the voice of the call/contact center, CRM and teleservices industries. CUSTOMER has helped the industry germinate, grow, mature and prosper, and has served as the leading publication in helping these industries that have had such a positive impact on the world economy to continue to thrive. Through a combination of outstanding and cutting-edge original editorial, industry voices, in-depth lab reviews and the recognition of the innovative leaders in management and technology through our highly valued awards, CUSTOMER strives to continue to be the publication that holds the quality bar high for the industry. Please visit http://www.customer.tmcnet.com.