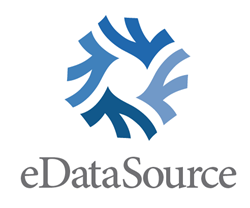 New York City, New York (PRWEB) October 21, 2014
CEO GB Heidarsson announced a milestone third quarter in all key measurements for the company - sales, technology, client satisfaction and management strength.
"We made the strategic investment choices two years ago in upgrading our systems, storage and processing to state of the art cloud based on demand technology. This has paid off in a big way as our platform & data are more accurate, faster delivery and more applicable than any other consumer behavior data platform. The fact that we take Real-Time competitive information and have it available to our clients in our tool in less than 10 seconds is also a true differentiator and one they greatly value, among others," commented Heidarsson.
eDataSource, under the sales leadership of Randy Levy, signed 10 new clients: Fluent, Post Up, Darden Restaurants, Persado, Adobe, Live Intent, Macy's, Badoo, Glenview Partners and Message Systems.
Ali Swerdlow from LiveIntent commented, "LiveIntent is dedicated to making its clients more effective through the use of email technology. eDataSource is an important partner for us as we help our clients drive success and revenue"
eDataSource's flagship competitive intelligence tool - EDS Analyst - was significantly enhanced with software innovations driven by CTO Chris Adams.
"We are excited to roll out in Q3 new features such as; Inbox tracker 2.0 - The Fastest & Most Accurate Way to Detect Issues & Optimize email marketing deliverability in the market today. We also improved our search functionality and filtering, creative search for trigger messages, sub-segments & testing campaigns and we are continually improving the performance of the platform itself. We are delivering on our mission to be the #1 email competitive intelligence platform for email marketers" said Adams.
The company hosted its first client symposium in New York City recently. Key Industry thought leaders (Chris Marriott of The Relevancy Group, Stephanie Miller, former SVP of DMA and Ken Magill of The Magill Report) were there among the many clients attending the event.
One client commented "I can't tell you how excited I was by what you all put together. It reminded me of a time many years ago when this industry was actually innovative". The highlights included the announcement of Inbox Tracker 2.0, best practice sharing and the growth potential of triggered email marketing.
The company also announced the appointment of Arthur Sweetser as SVP of Marketing and of Jim Ducharme as Chief Evangelist
While attending the client symposium Sweetser commented, "I am truly excited to be joining this growing organization as it brings the best (and easiest) way to access competitive email intelligence to marketers who value best of breed email marketing."
According to Ducharme, "Technology isn't as important as what people do with it. What eDataSource is doing with technology and more importantly, what our clients are doing with that technology is astounding! You don't get many opportunities to be a part of a team doing such amazing things and I'm just glad I can be a part of this one!"
For more information, contact Arthur Sweetser at 617-312-5755 or email arthur(at)edatasource(dot)com
eDataSource
Tracking daily 25 million emails from 50,000 brands - The Leader in Real-Time Competitive Intelligence.