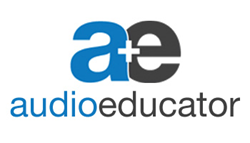 According to 2015 Physician Fee Schedule Proposed Rule, the CMS plans to do away with 10- and 90-day global periods for all CPT® procedure codes
Durham, NC (PRWEB) October 20, 2014
In a major overhaul proposed, the Centers for Medicare & Medicaid Services (CMS) have included a plan to eliminate the global package for all surgical procedures, beginning in 2017. According to 2015 Physician Fee Schedule Proposed Rule*, the CMS plans to do away with 10- and 90-day global periods for all CPT® procedure codes. If implemented, the plan would completely change how the CMS values procedures and how it pays for post-procedure follow up. At present, payments for these procedure codes are given as a single payment that includes all services provided to the patient related to the surgery and other follow-ups, tests, and treatment for certain post-surgical complications.
The CMS wants to get rid of that system because payment rates aren't updated to reflect the actual cost of care for patients who've just had surgery, leading to inaccurate reimbursements to hospitals and providers.
What is CMS proposing?
Under the new rule, the CMS will unbundle the surgical procedures codes from follow-up services. The Medicare will offer hospitals payments for each service they provide to the patients on an individual basis, which means there will be one payment for the surgery and separate payments for any related tests and follow-ups.
Beginning in 2017, the CMS will transition surgical procedure codes with 10-day global periods to 0-day global periods. Starting 2018, the procedures that currently have 90-day global periods will have 0-day global periods. This new policy is likely to bring down unnecessary healthcare spending.
How does the global surgical package (GSP) work?
Understanding the basics of the global surgical package can maximize the billing and collection process for all surgical procedures performed. Expert speaker Dr. Duane Abbey will be reviewing the Medicare Global Surgical Package for use with the Medicare Physician Fee Schedule in a riveting 90-minute audio conference on Tuesday, October 21, 2014, on behalf of
AudioEducator.com, where he would provide answers to the following burning questions:

Is this Global Surgical Package same for physicians and hospitals?
How should physicians handle post-operative care relative to hospitalists?
Are E/M services always bundled into surgical services?
How should physician handle transfer of post-operative care?
Is the "-57" modifier used by physicians or by hospitals?
How do the NCCI Coding Policy directives affect the GSP?
Is there a GSP for DRGs? Is there a GSP for APCs? What about private payer GSPs?
What services should be bundled into surgical payment?
And more!
For more information, http://www.audioeducator.com/hospitals-and-health-systems/global-surgical-package-concept-10-21-2014.html
About AudioEducator
AudioEducator brings the most compelling list of audio conferences on wide array of Medical Coding, Billing and Compliance topics— CPT 2015 updates, HIPAA, RAC Audits, ICD-10, HCPCS, DRG codes, OIG work plans, IPPS, OPPS, CCI edits, Modifiers, E/M Coding. Get trained from the comfort of home or office without spending a penny on travel. Pick a format for training— live conference/On Demand/ DVD/ PDF transcripts and start learning.
For more information, check - http://www.audioeducator.com/medical-coding-billing.html
We have enabled a special discount of 10%. Use coupon code SAVE10 to get your discount, Applicable on all purchases. For further query you can call our customer support as mention below.
Source - https://www.federalregister.gov/articles/2014/07/11/2014-15948/medicare-program-revisions-to-payment-policies-under-the-physician-fee-schedule-clinical-laboratory